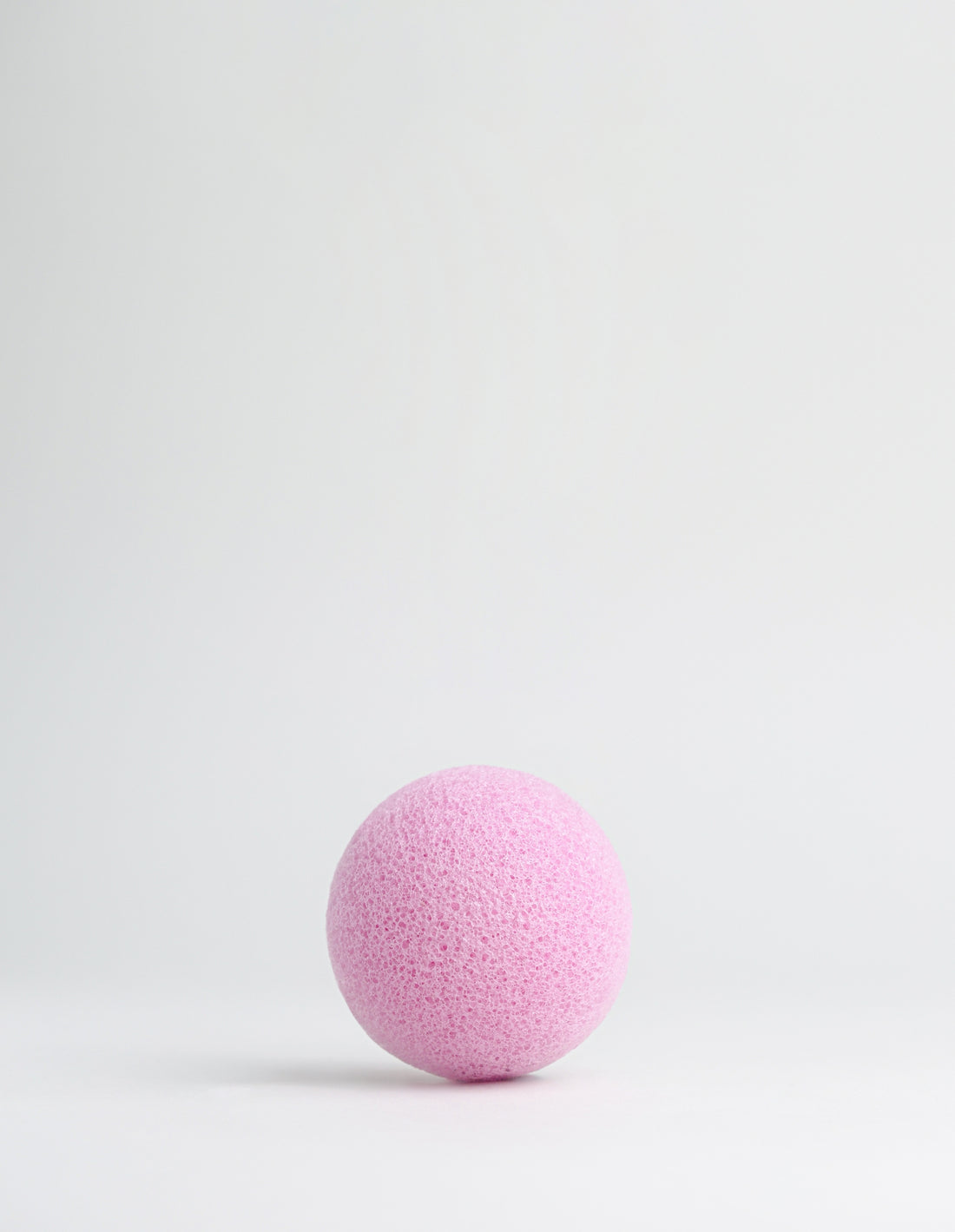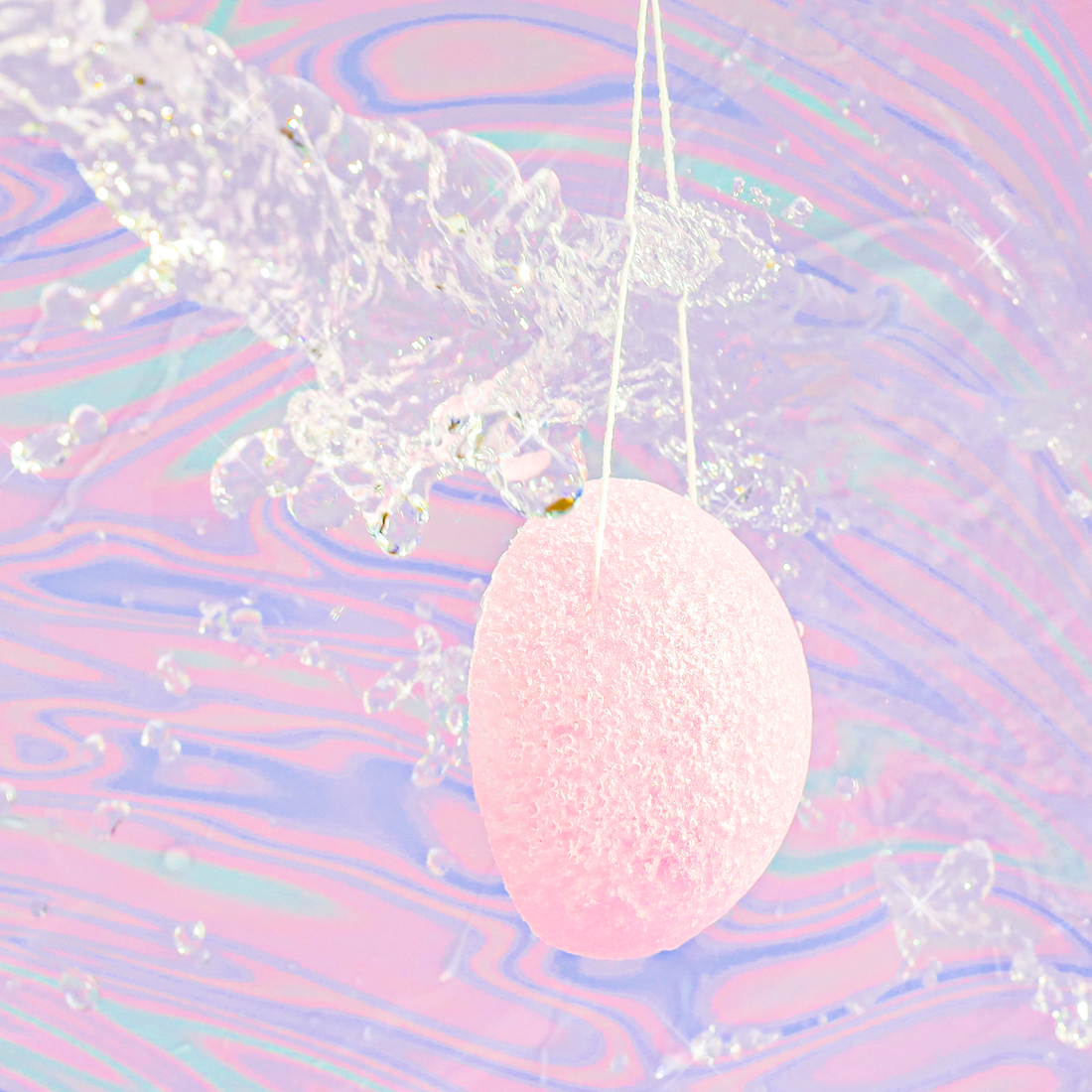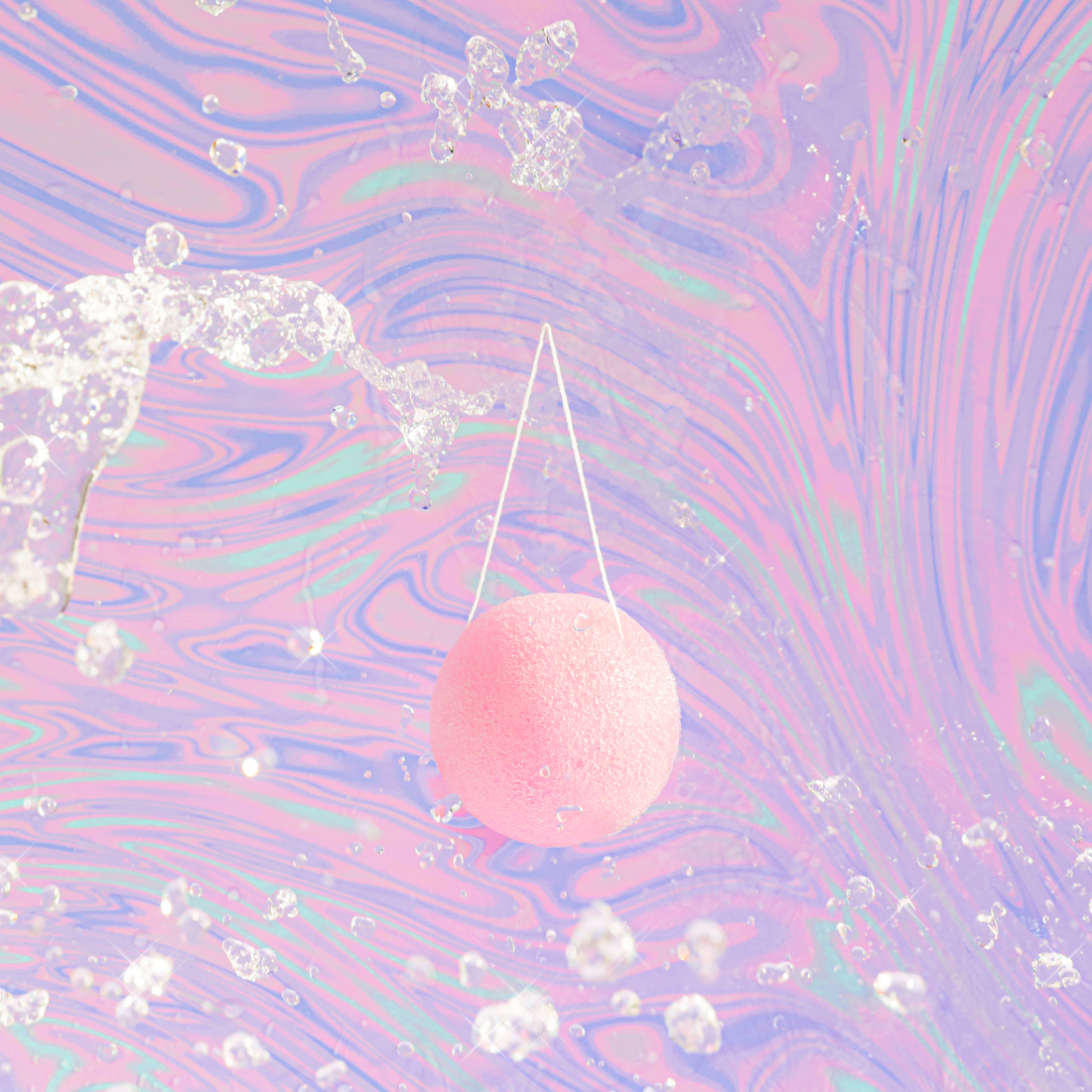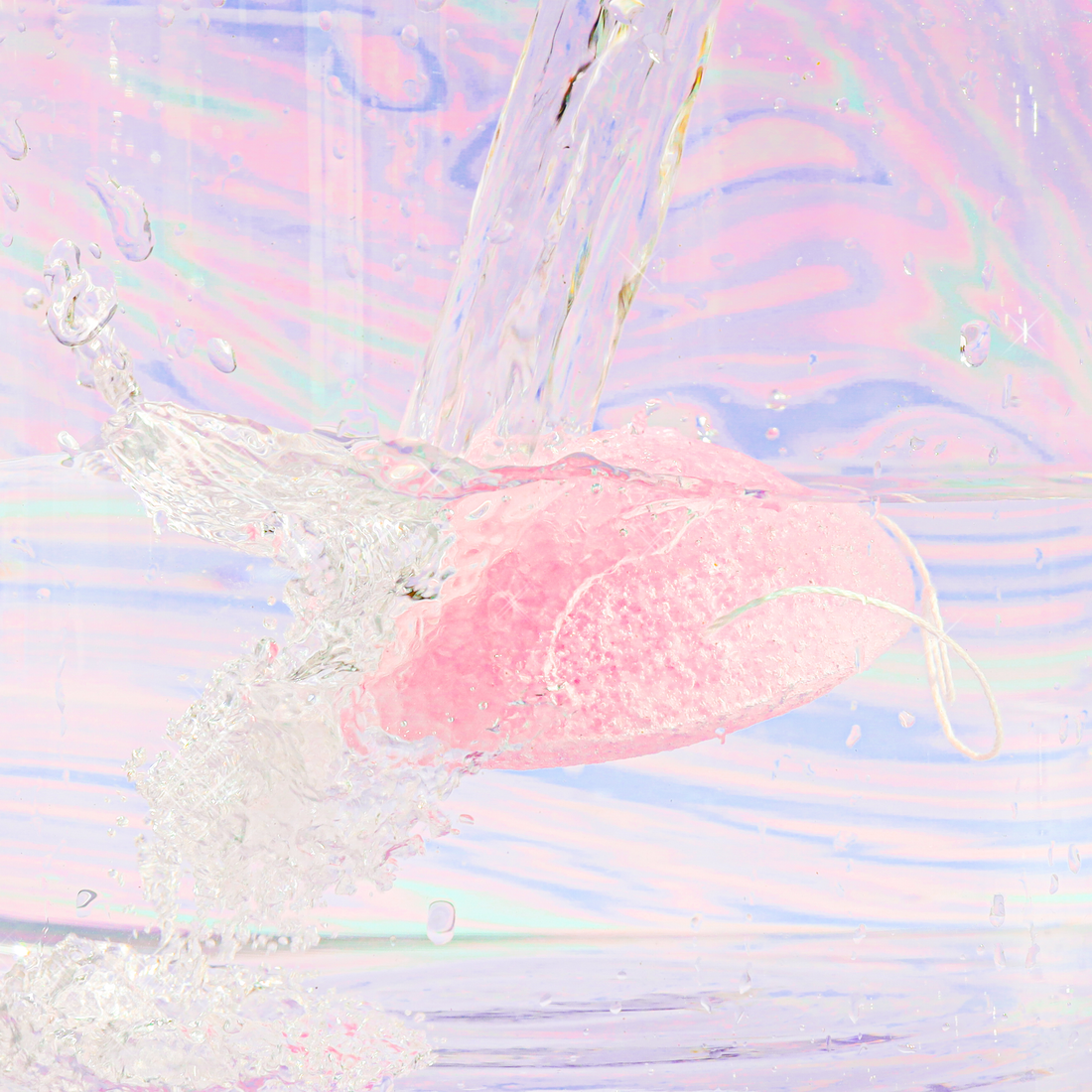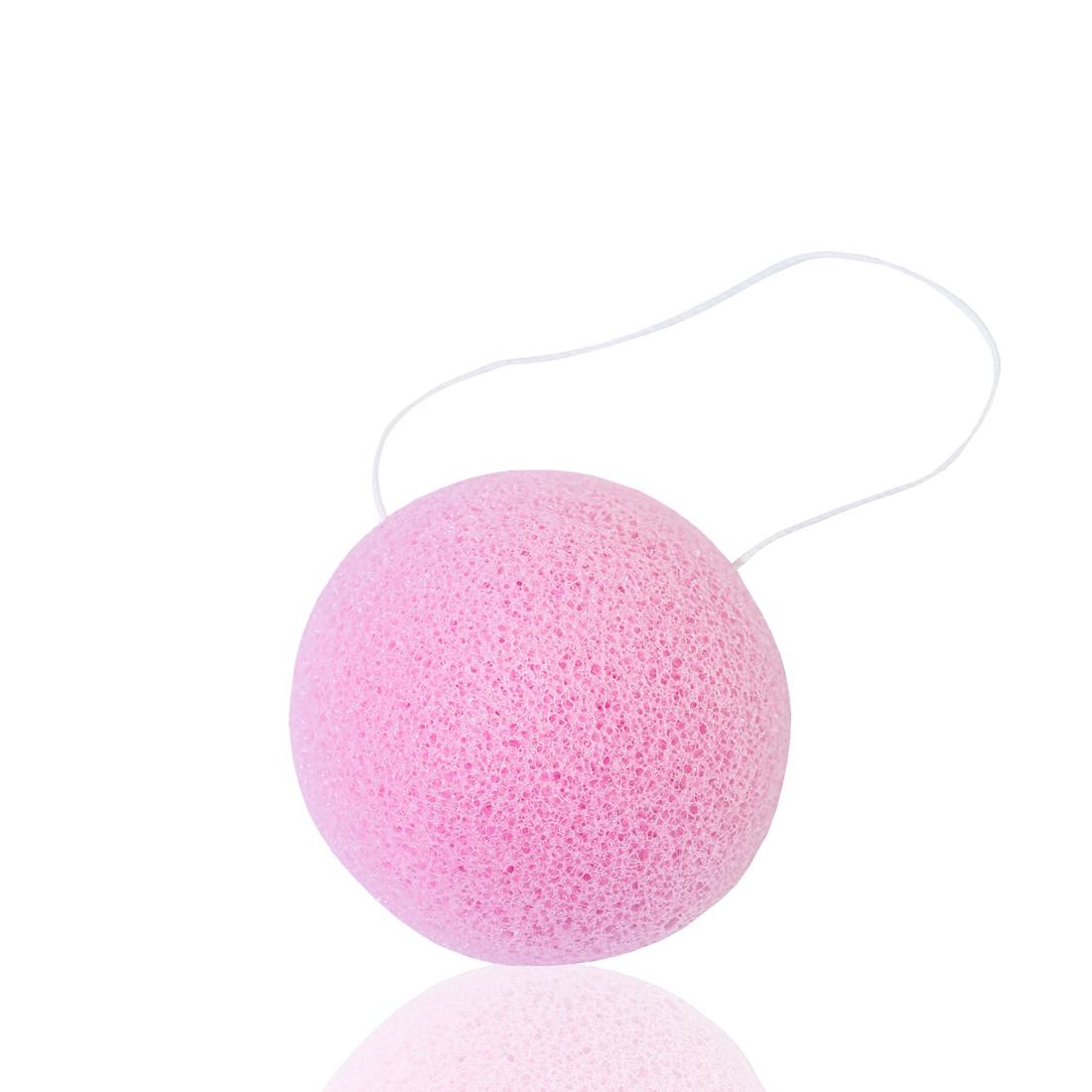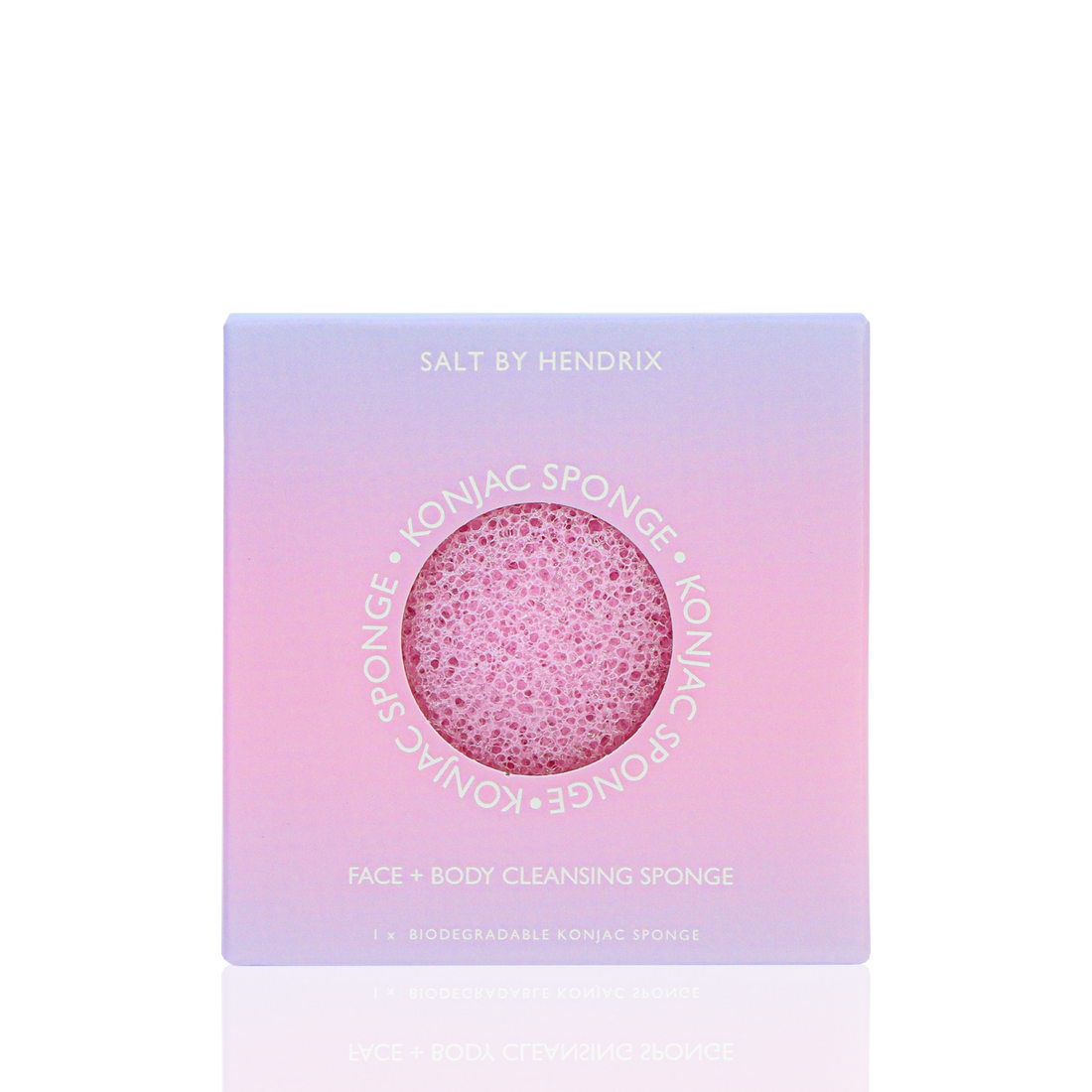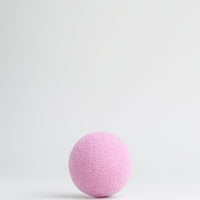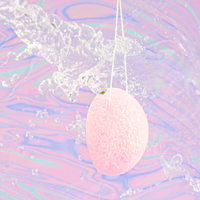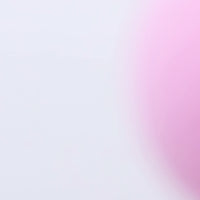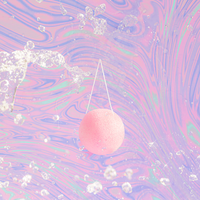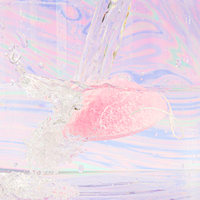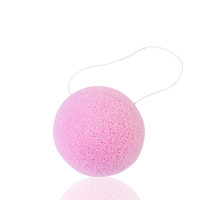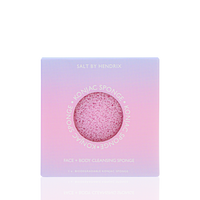 Derived from the root plant itself, the Konjac Sponge works to gently exfoliate and massage the skin for a more radiant complexion. Soak up and scrub up like a pro with this clever tool to assist in purifying, balancing and boosting your dazzling cleanse routine. Suitable for the face or body.
Wet thoroughly with warm water and apply your fave facial cleanser or body wash, massaging the sponge in circular motions. For use on the face, start at the centre and work your way upwards and outwards.

Maintenance: Wash thoroughly after use and leave to air dry. Sterilise regularly with boiling water whilst taking extreme caution.

Important information: this product is crafted to wear away organically after general/regular use/exposure. Please discard and replace after a maximum of 3 months of use. This natural material may dry out without regular use; use it, love it and enjoy it immediately (like all crazy good things for your skin).
Konjac Powder, Water, Alkali. **Blush pink from Cherry Blossoms**.
All types.

Always thoroughly patch test before use.
You Glow
Show us your SBH Skin.
Share that healthy SBH glow on instagram with a tag or hashtag #SALTBYHENDRIX