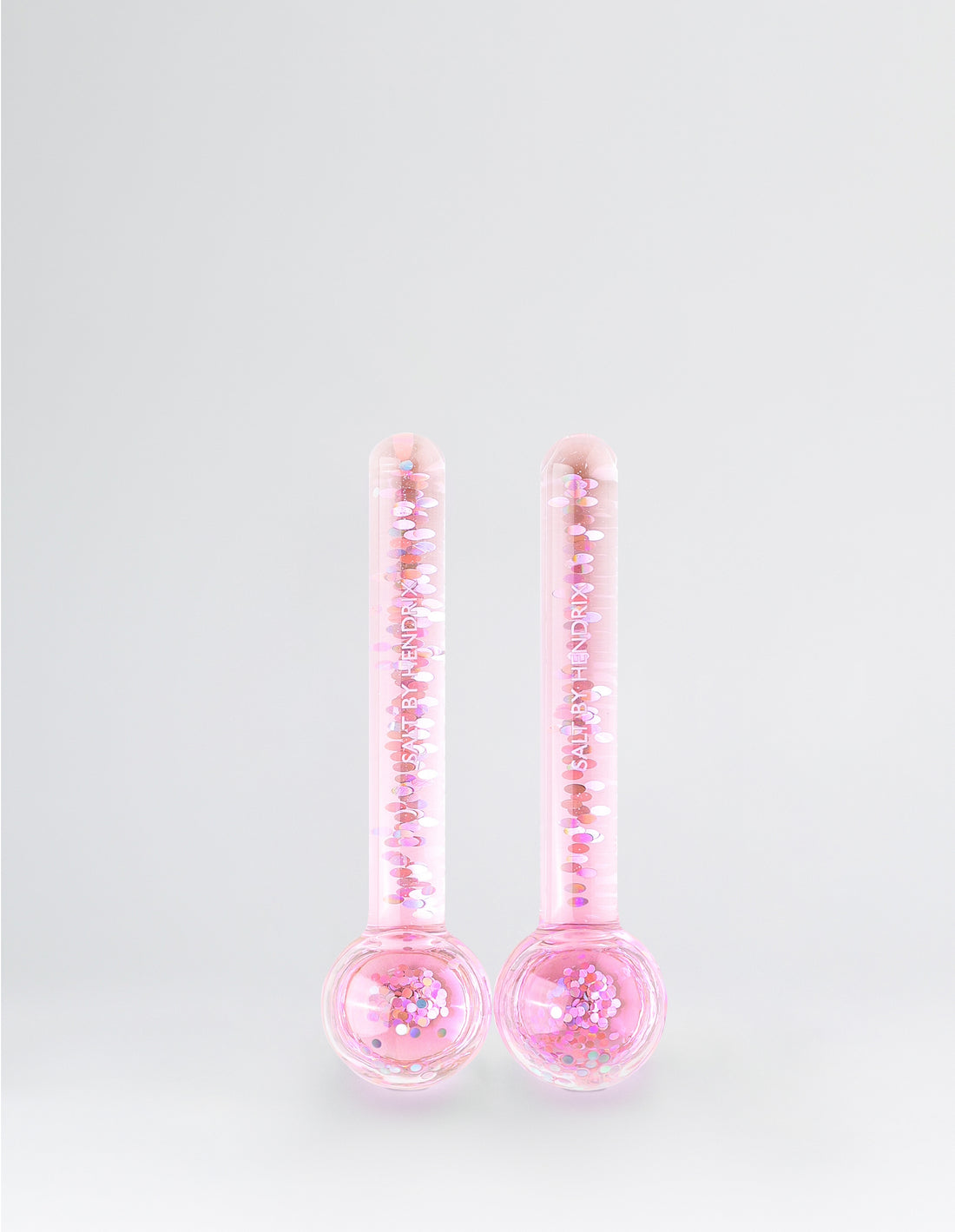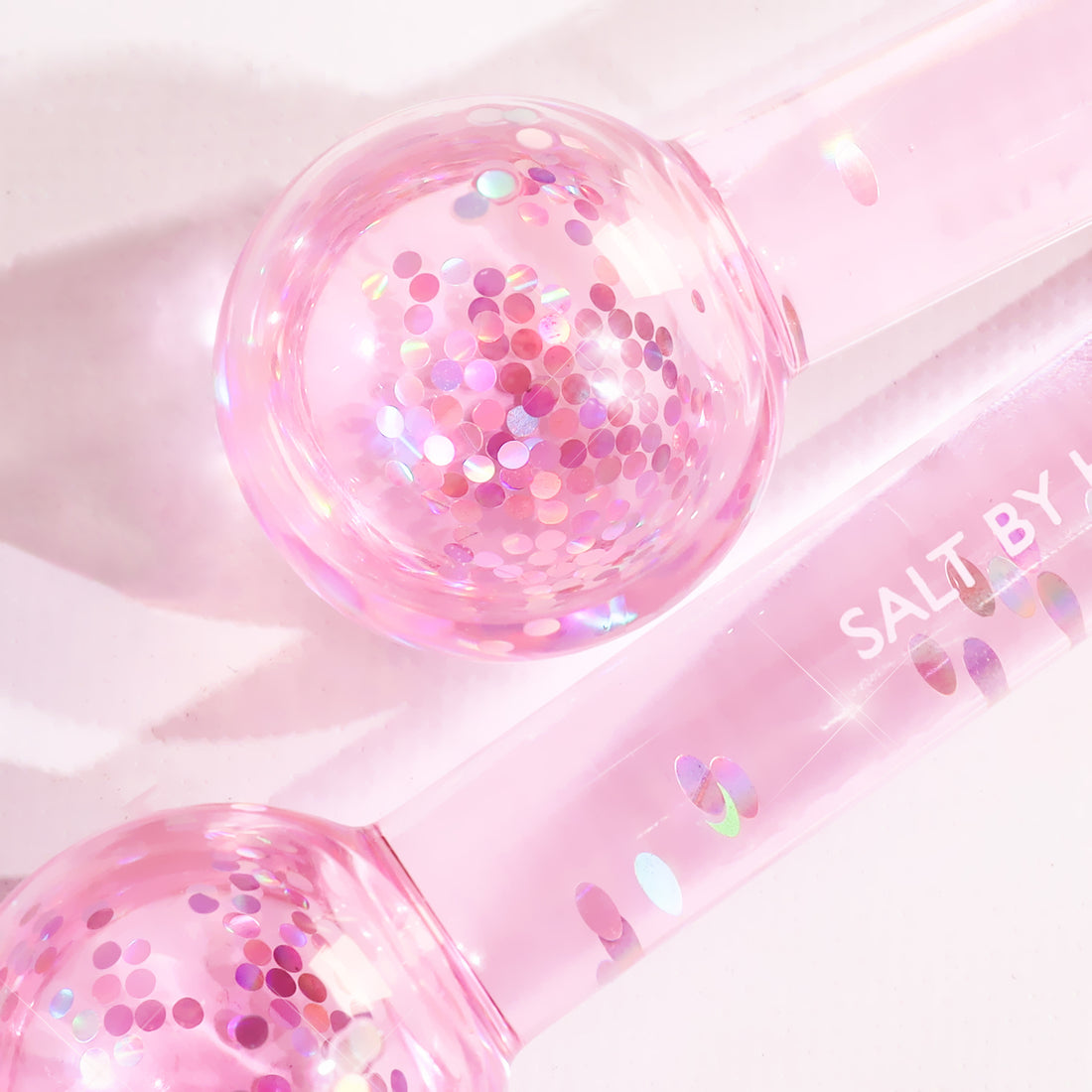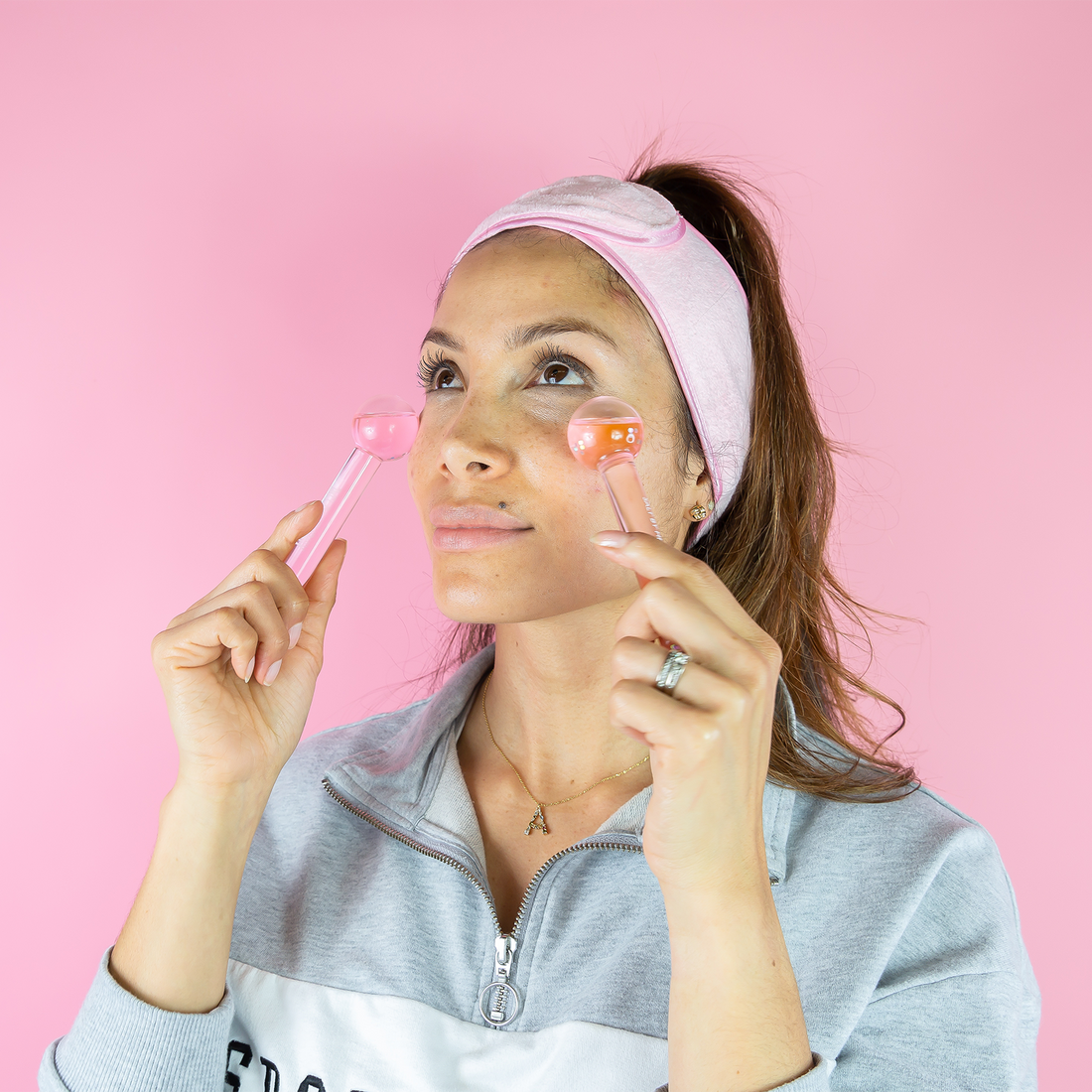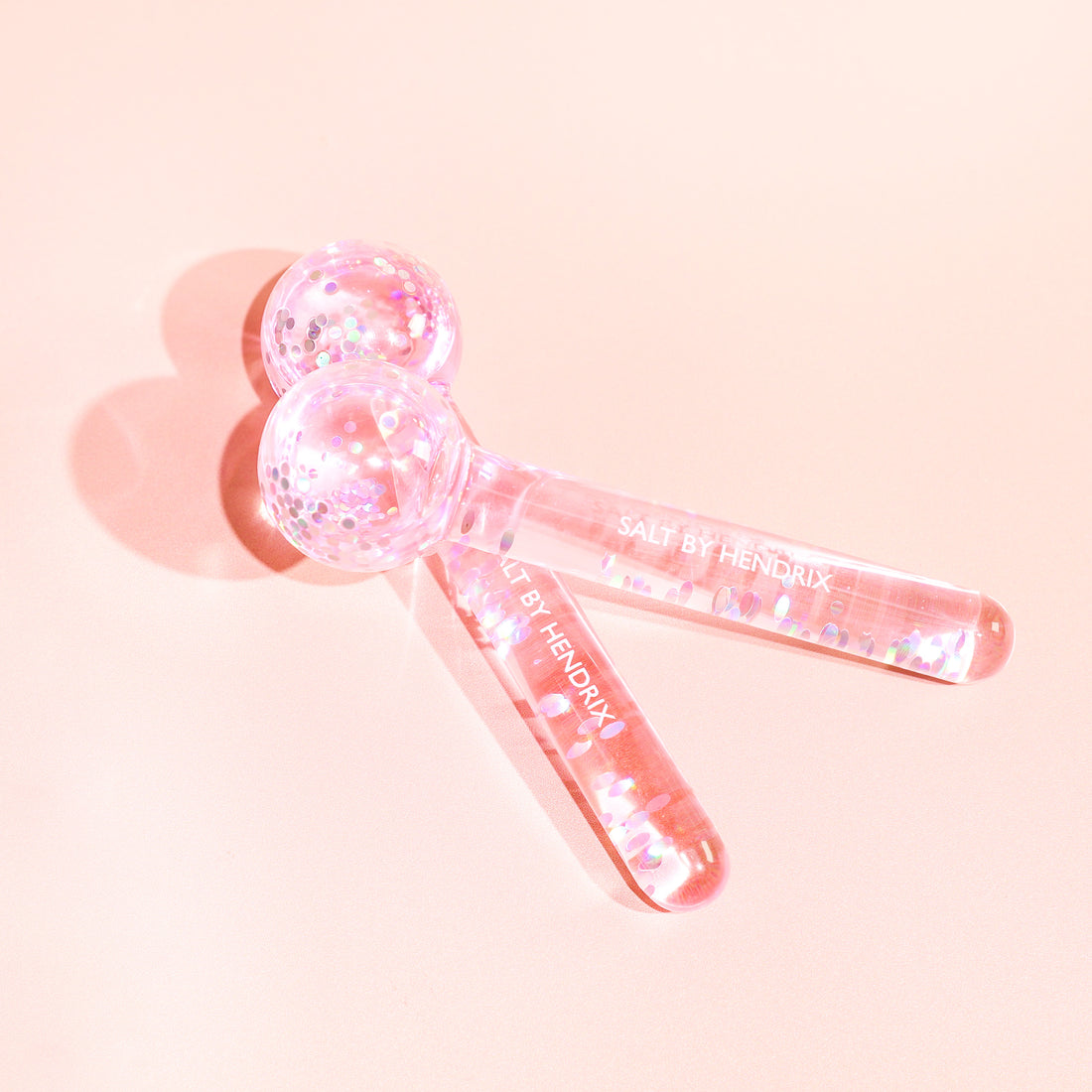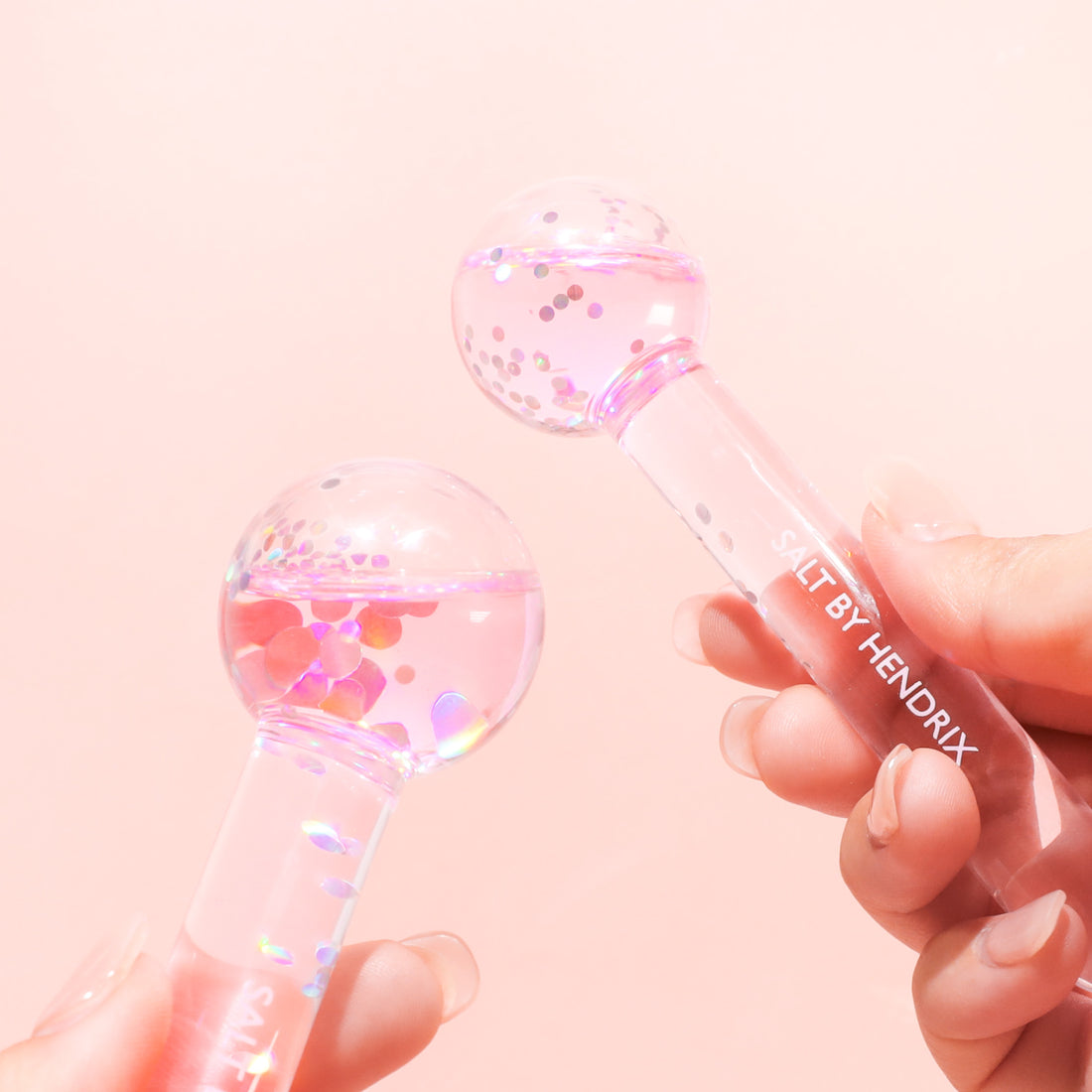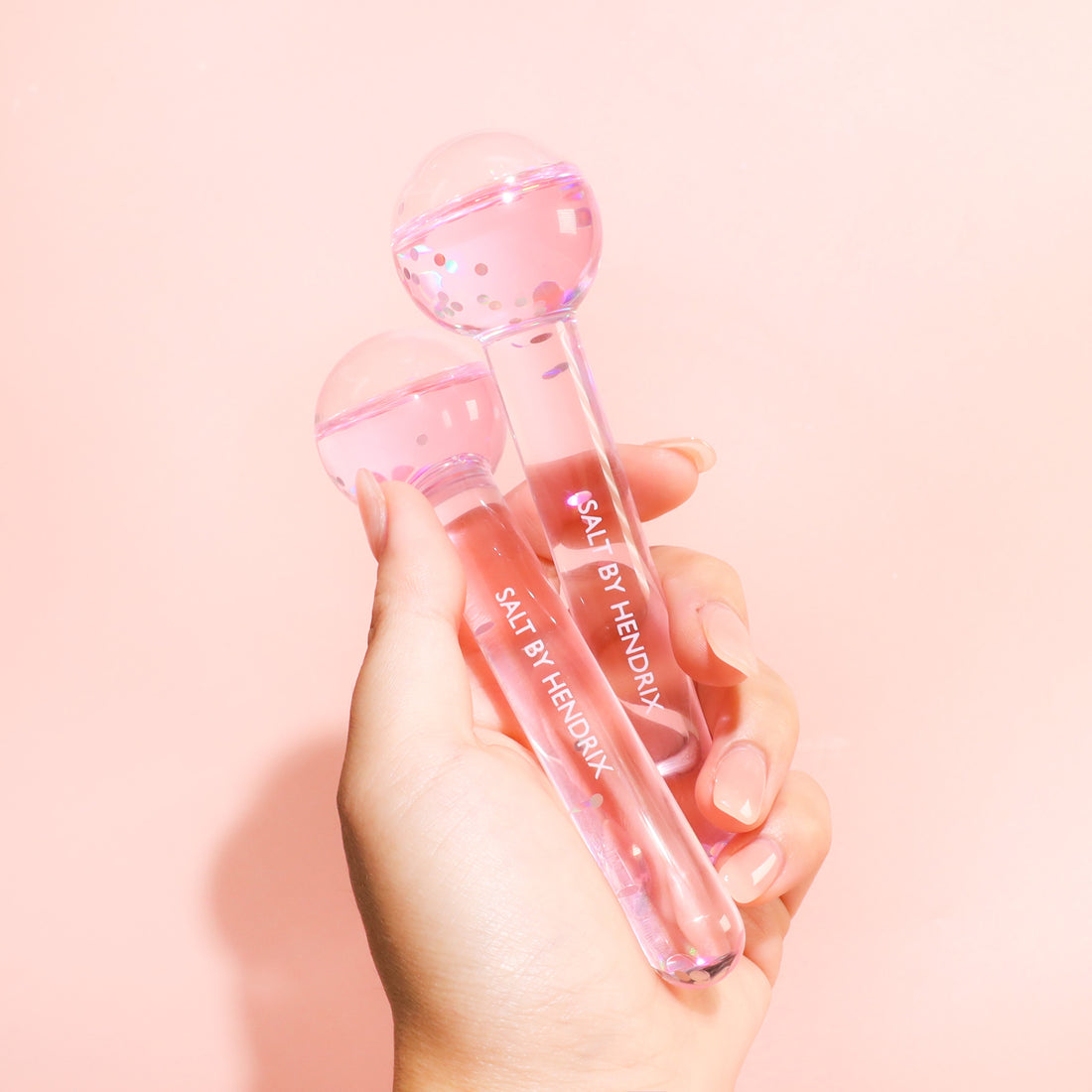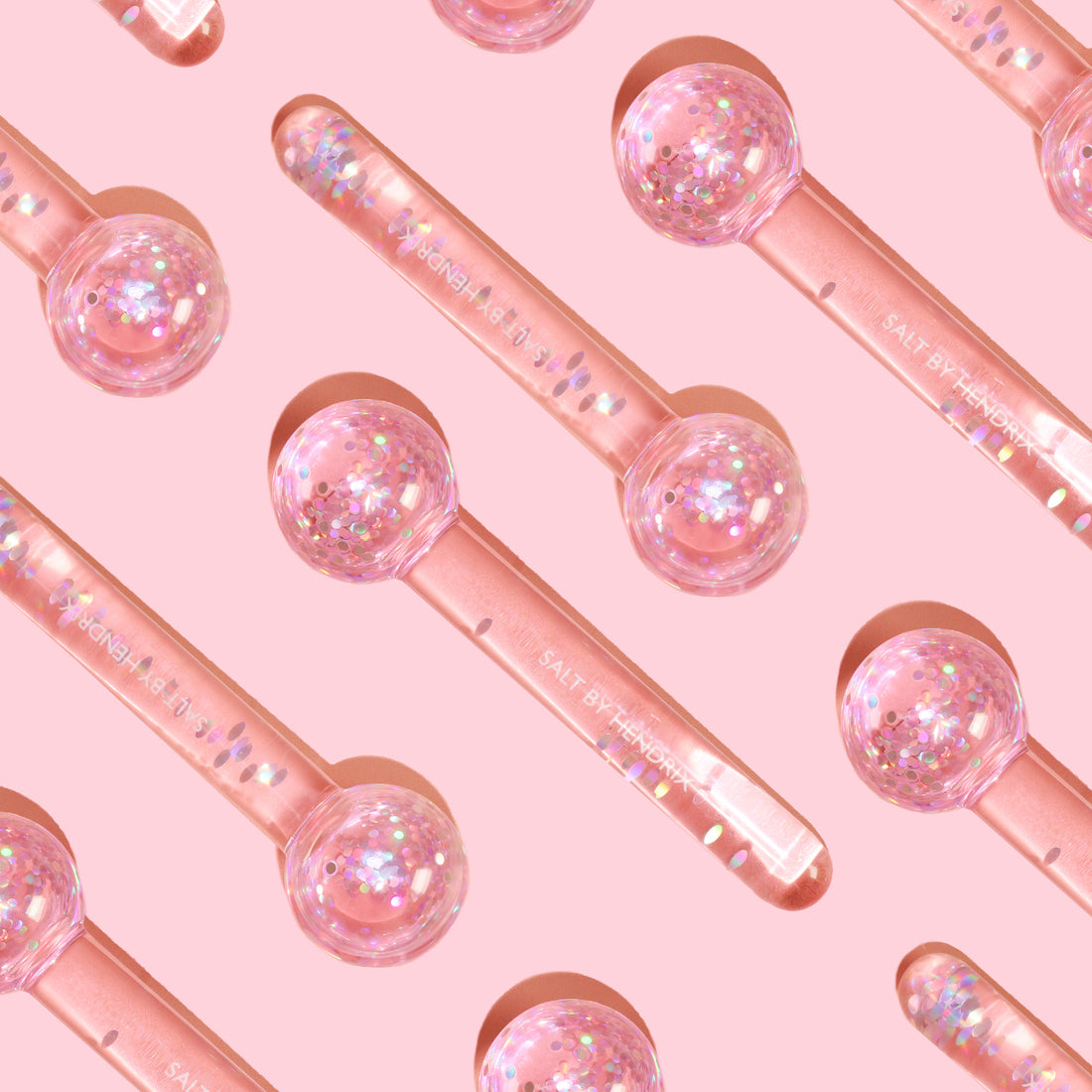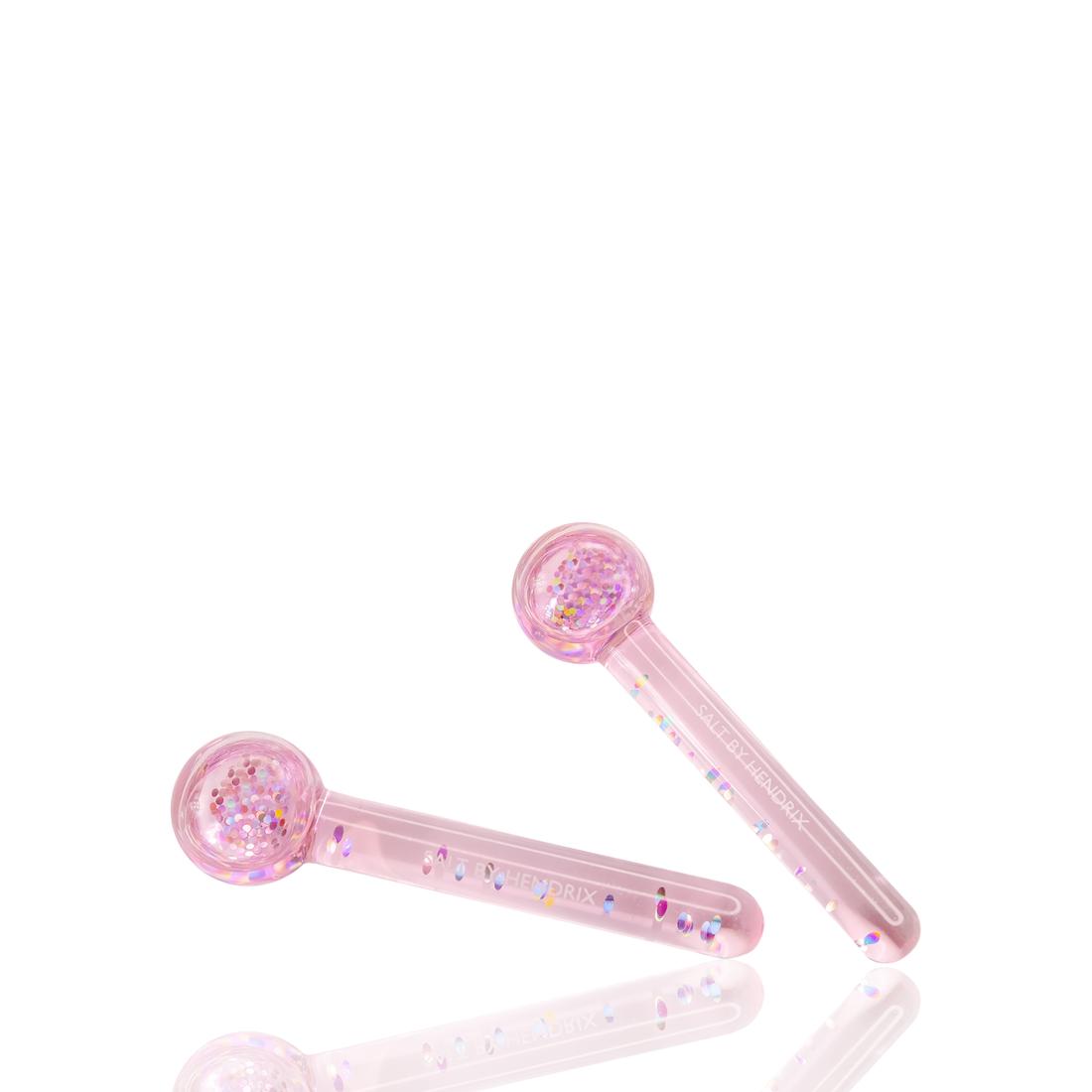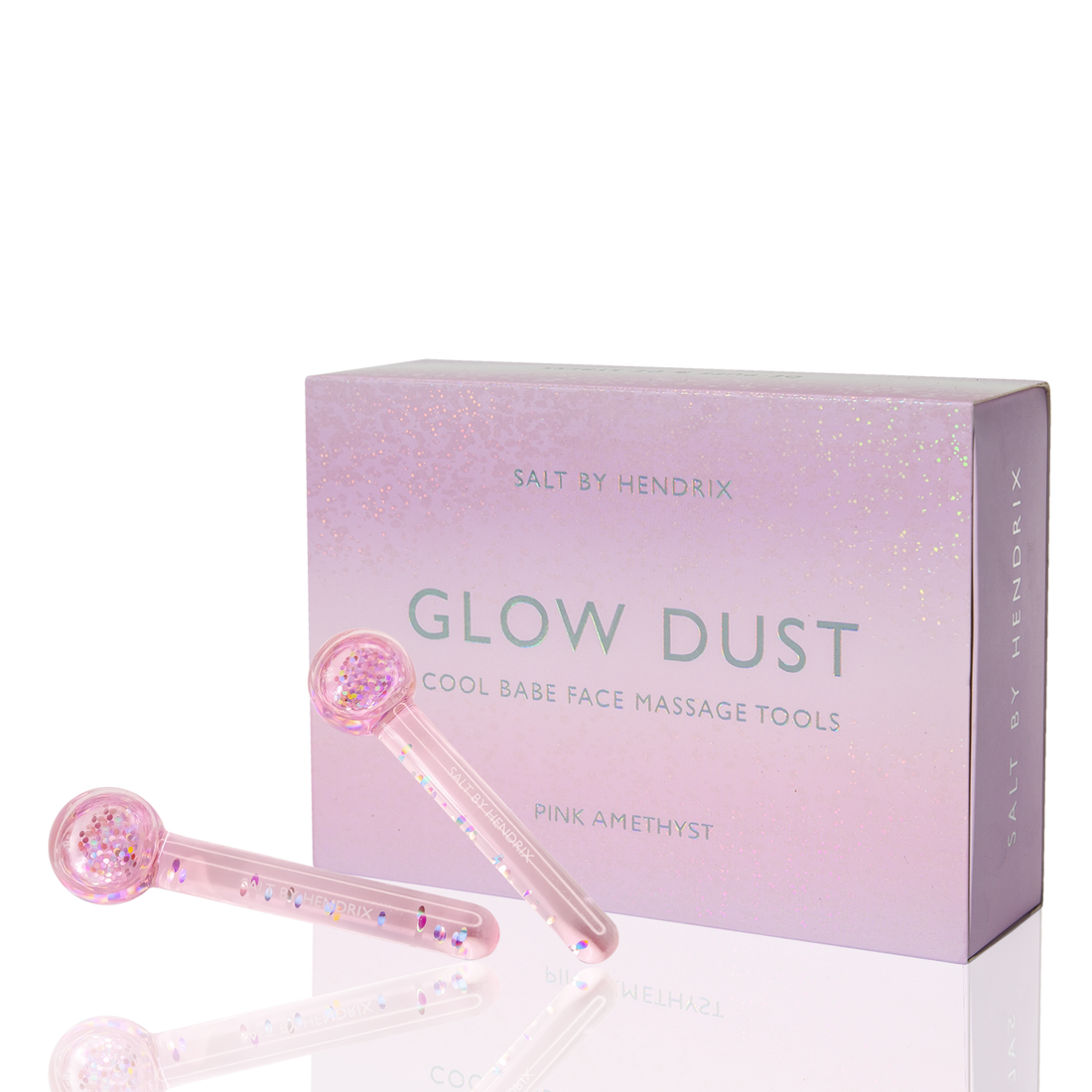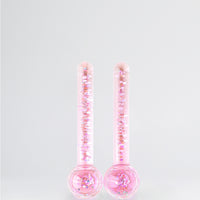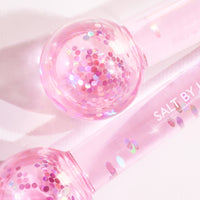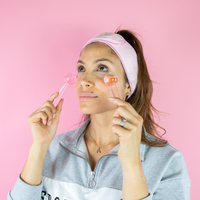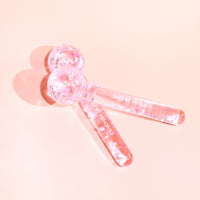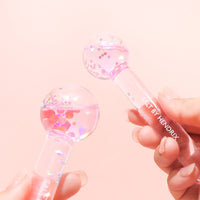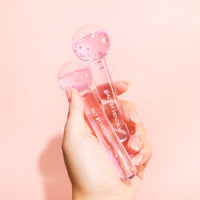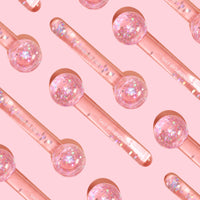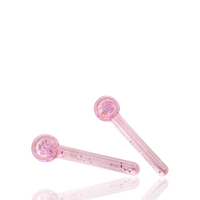 Glow Dust - Massage Tools - Pink Amethyst
These magical beauty tools provide a beautifully luxe, uber-extra massage to the face and neck. Pop them in the fridge for an instant cooling effect to massage in your serums, creams and oils. If you are feeling a little puffy, this duo will love to assist.
Pop your Glow Dust massage tools in the fridge. When ready for use, bring them out in a safe place and smooth out your serums, creams and oils onto your face and neck. Then very carefully (avoid slippery hands), take your face massage tools and work them around the face moving outwards to the ears (lymphatic drainage style) using gentle pressure. Do not drag your COOL BABES across your face, simple press and oh so gently roll as required (no tugging on your precious skin). Refer to our picture for massage direction assistance.

These beautiful tools are made from glass and there are some important handling:

1. They love the fridge. Never place/keep/house in the freezer.
2. These babes are made from glass. Dropping them, even from the smallest height may cause them to break. If broken or cracked, never, ever use them – sadly they need to be discarded immediately.
3. Always be gentle. These babes are cool as a cucumber, but they work best with gentle pressure and no pulling or tugging on your skin.
4. Please store in a dark cool place (not the fridge or freezer). No not store or use in warm/hot environments. Do not use if glass is warm or hot under any circumstances.
All types.

Always test if this product is suitable before use.
GET SOCIAL
#SALTBYHENDRIX
You Glow.
Show us your SBH Skin.
Share that gorgeous glow on Insta with a tag or hashtag #SALTBYHENDRIX