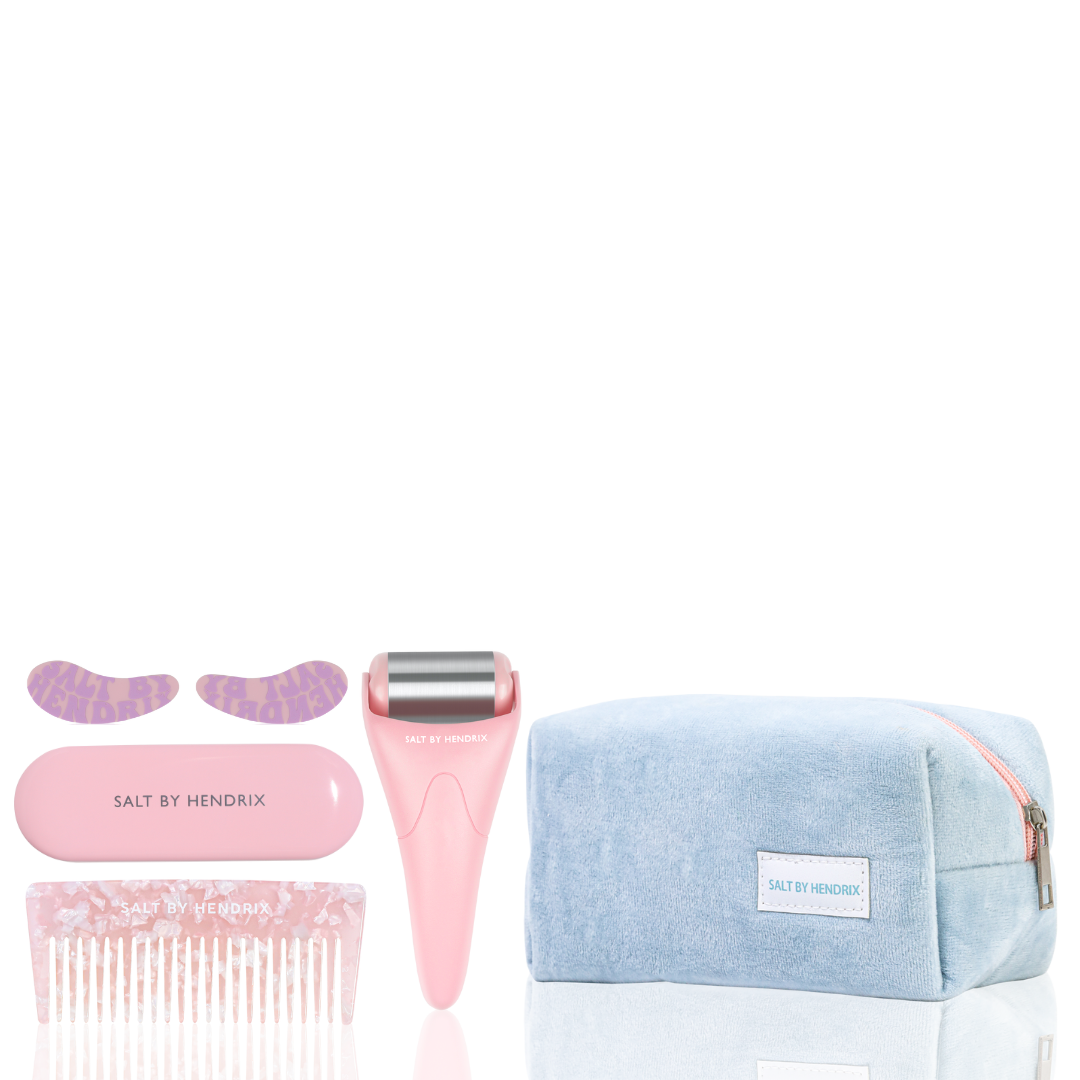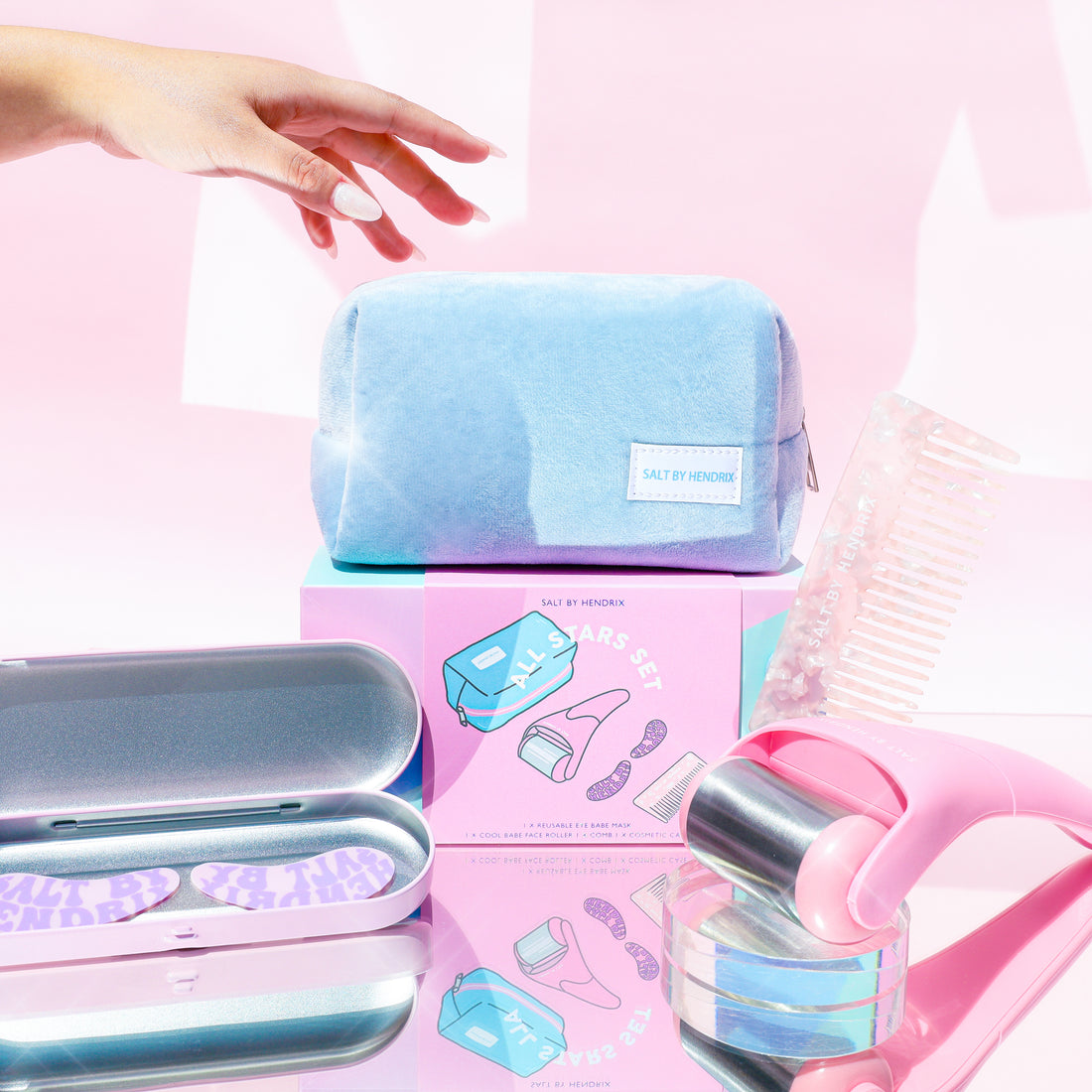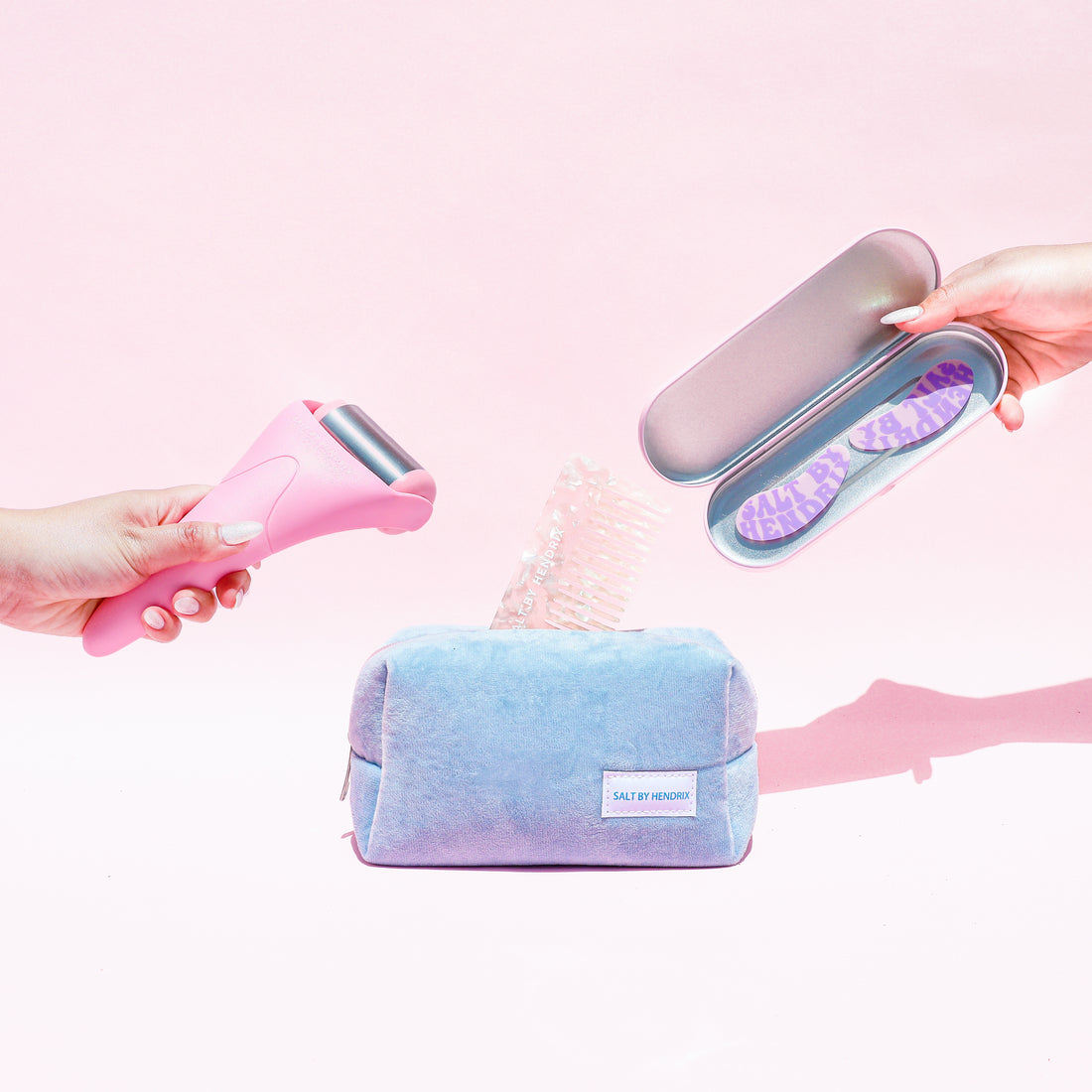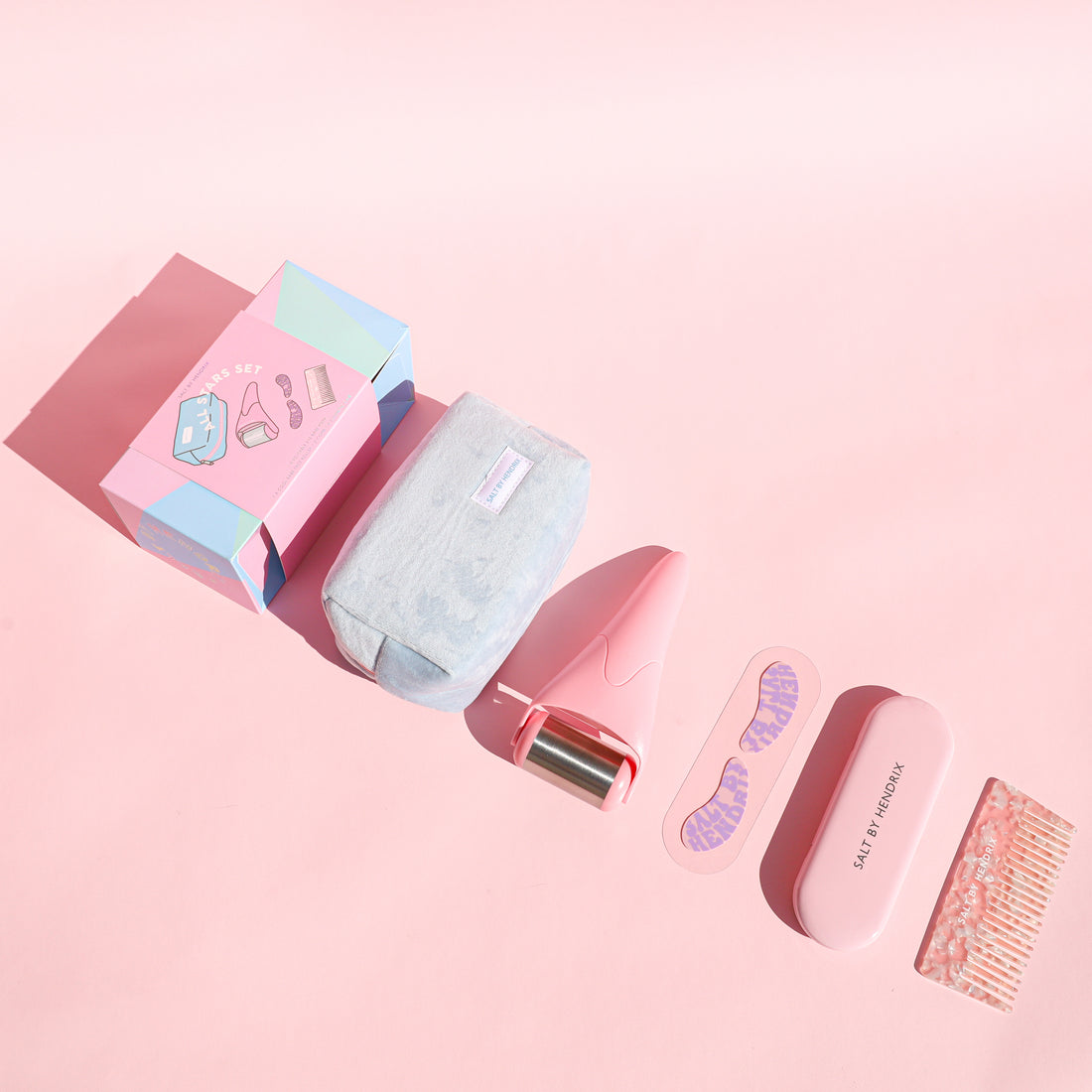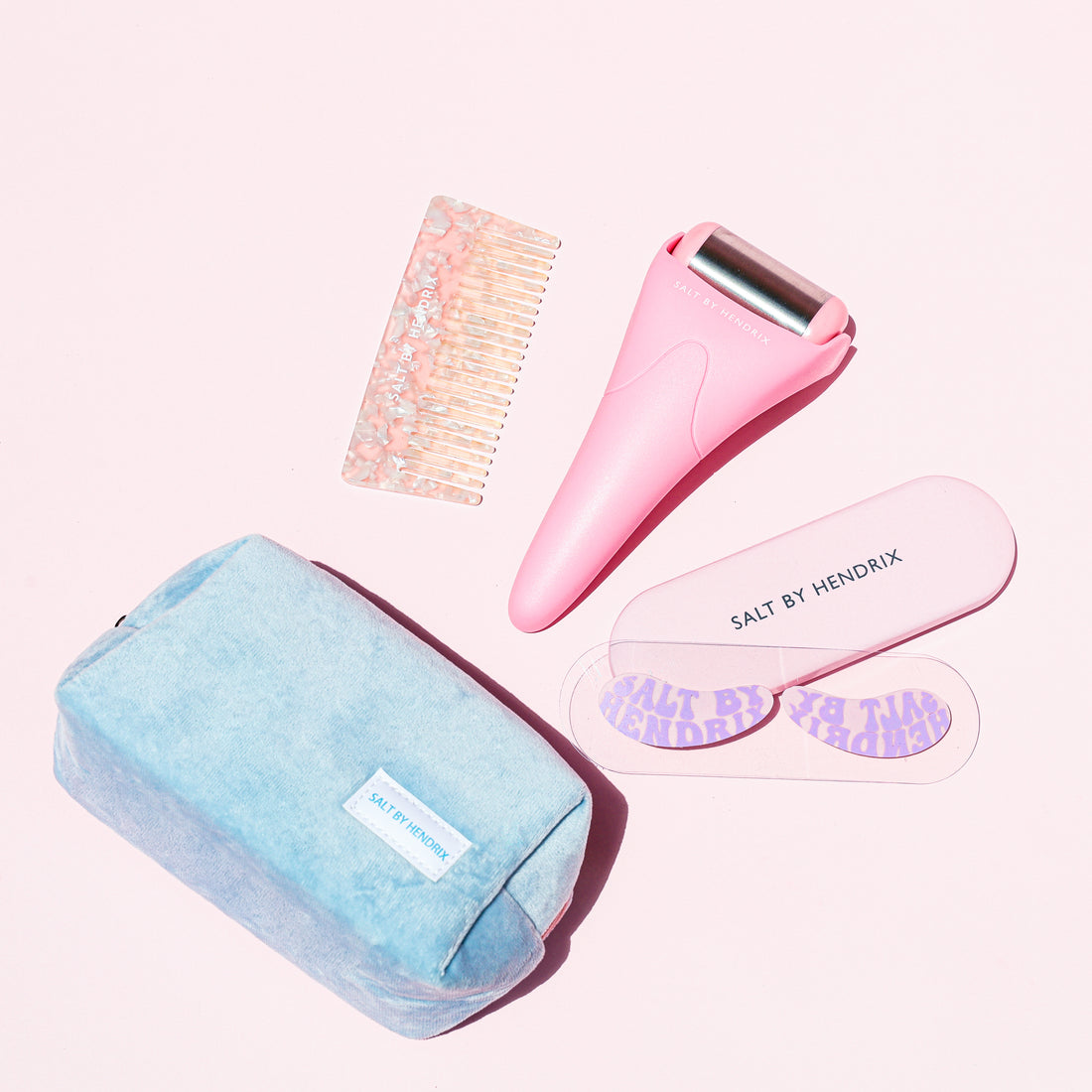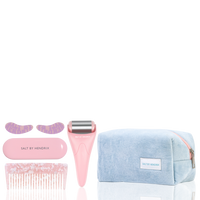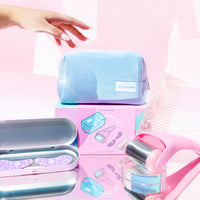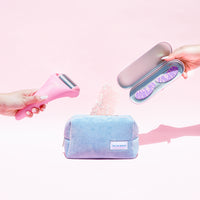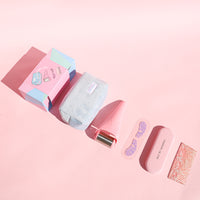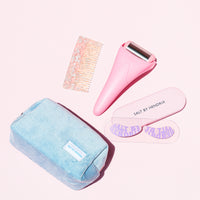 Keep it cool, calm and radiant with the All Stars Set, featuring our favourite accessories for taking your skincare routine to the next level.

Eye Babe Eye Mask:
Designed to support the penetration of your fave under eye serums, crémes and oils, lock in the goodness and peel back for instant glow.

Cool Babe Face Roller:
Pop this beauty in the fridge and get rolling, it aims s to stimulate blood flow and help address puffiness through an ultra-cooling facial massage.

Hair Comb:
Your on hand hair stylist here for all things detangling and to comb out your waves.

Cosmetic Case - Blue:
Keep your skincare accessories together in our cosmetic case. Take your favourites anywhere and everywhere.
EYE BABE EYE MASKS:

On clean, dry skin apply your favourite serum, moisturiser or oil and gently apply your eye masks (shiny side down on your skin with the logo out) and flatten them down to ensure they are pressed firmly (but gently, always) into place. Remember that you don't want to use too much skincare product underneath the masks otherwise your gorge eye masks will slip all around your face (and let's be honest, that is annoying). They prefer to seal down to your under eye area when only a small amount of product is used. Let them do their work for as long as you fancy or the skincare product you are using underneath advises. When ready, peel back slowly and reveal some mighty fine, mega glowy skin.

ICE ROLLER:

Pop the roller in the fridge and then very gently roll across the face and neck (paying extra attention to anywhere that needs TLC). We enjoy to gently roll her over our reusable eye masks.

 
Eye Babe Eye Mask:
100% silicone.
All types.

Always thoroughly patch test before use.
GET SOCIAL
#SALTBYHENDRIX
You Glow.
Show us your SBH Skin.
Share that healthy SBH glow on instagram with a tag or hashtag #SALTBYHENDRIX