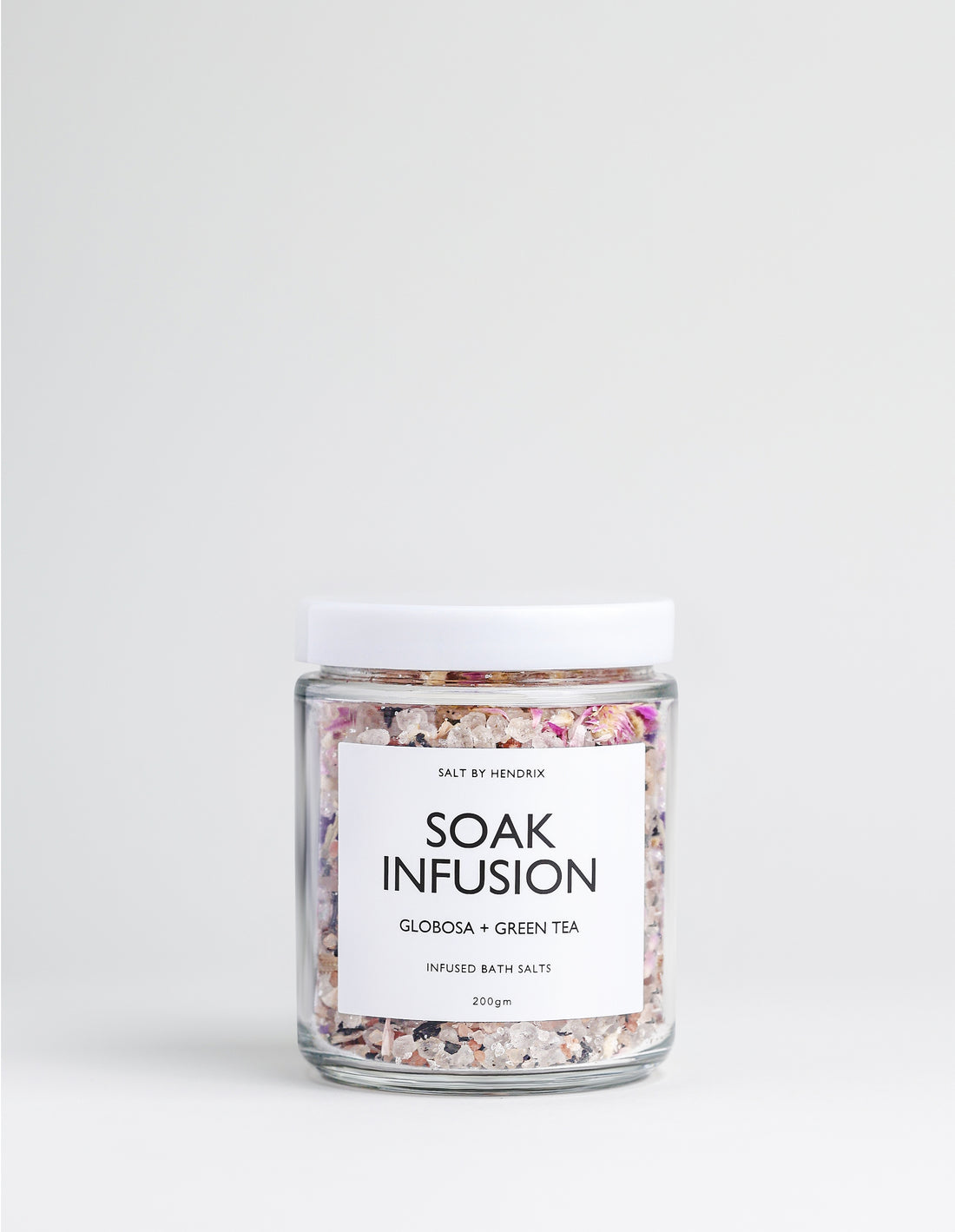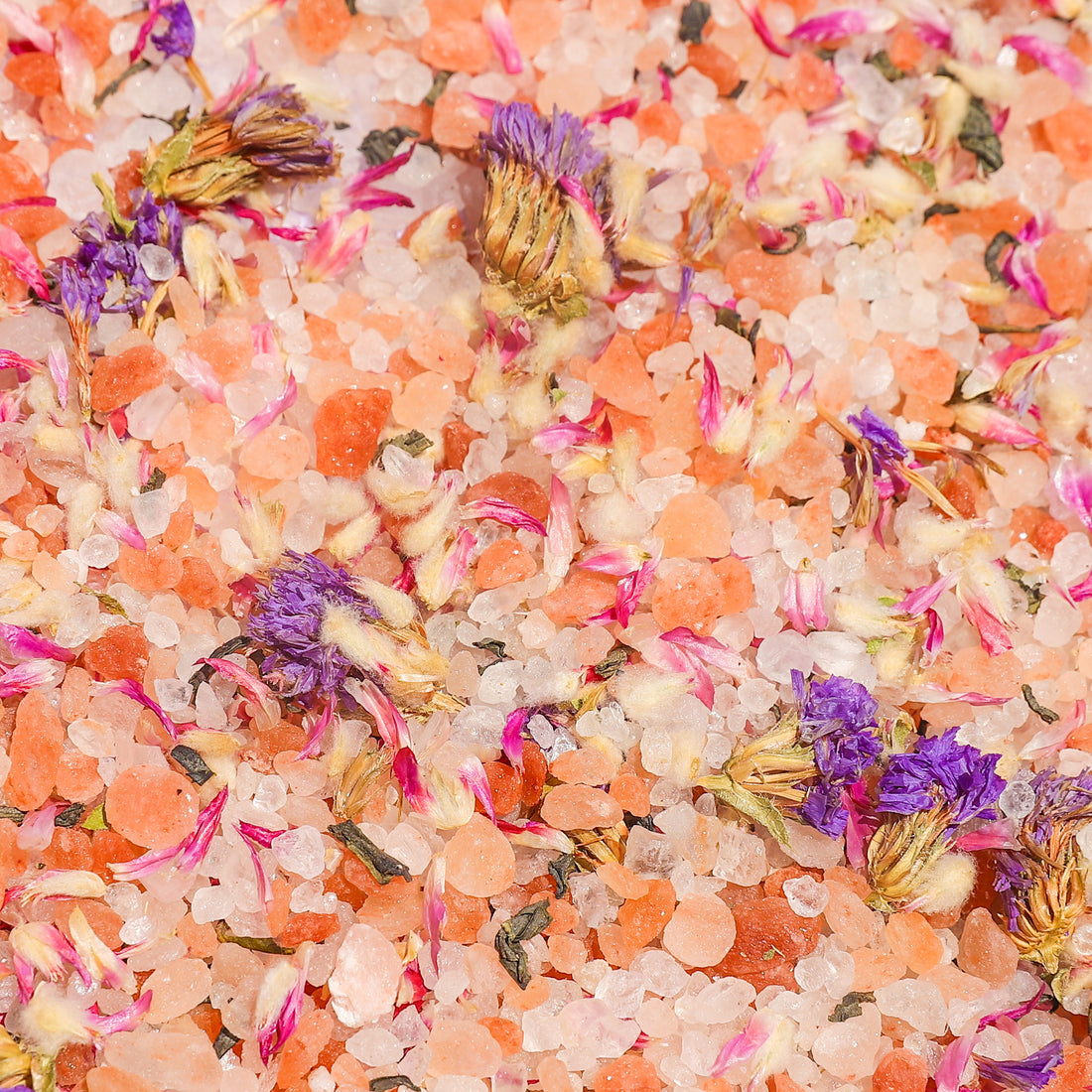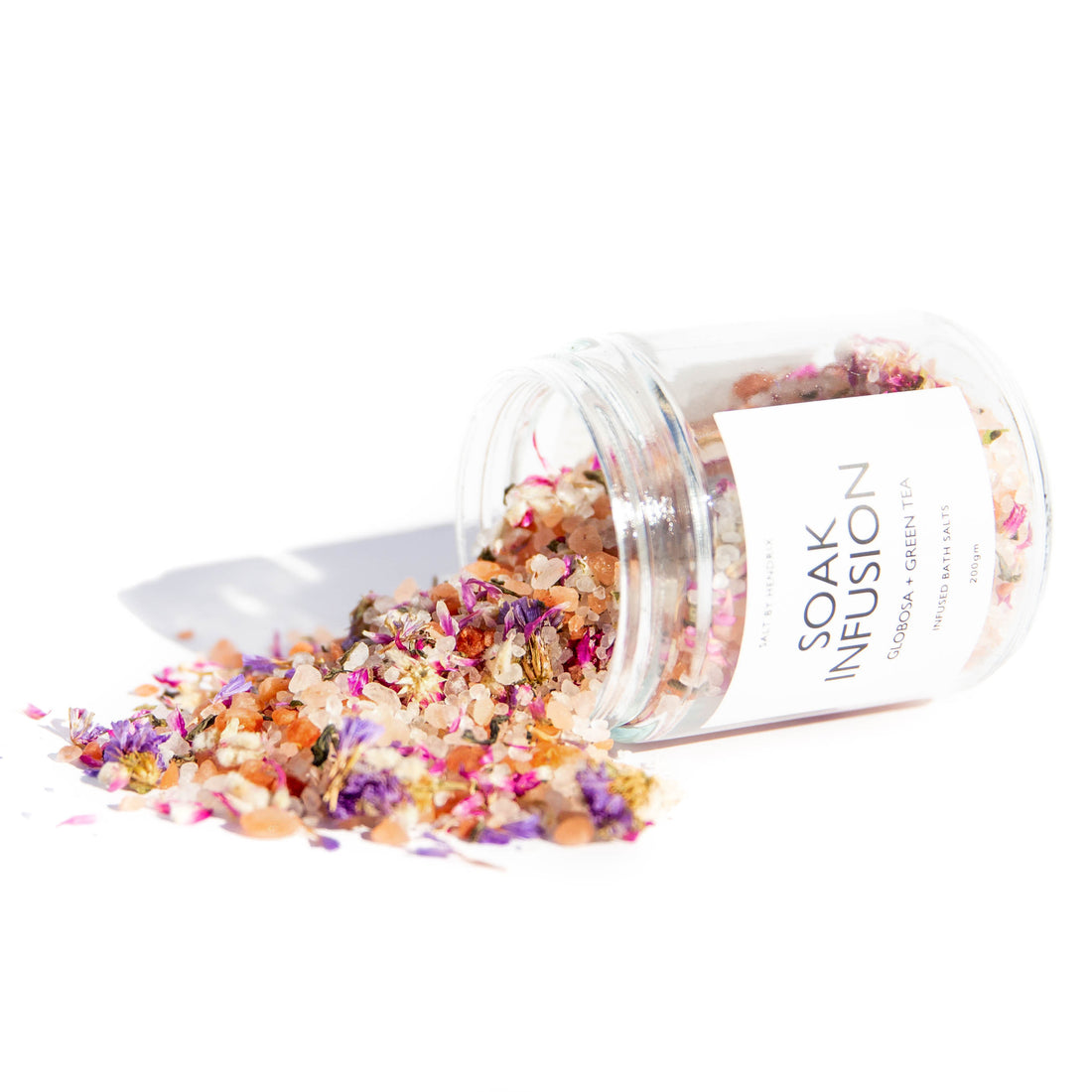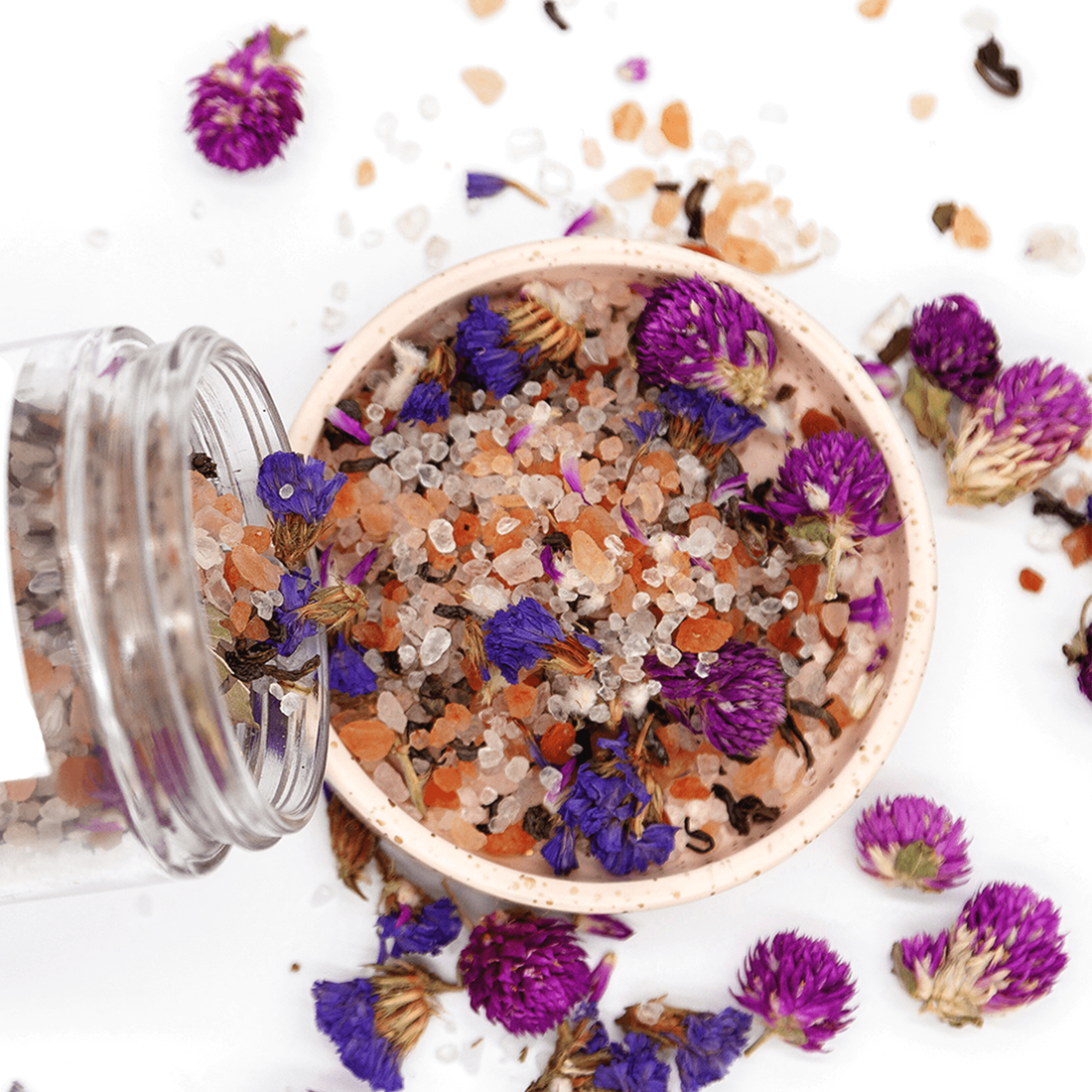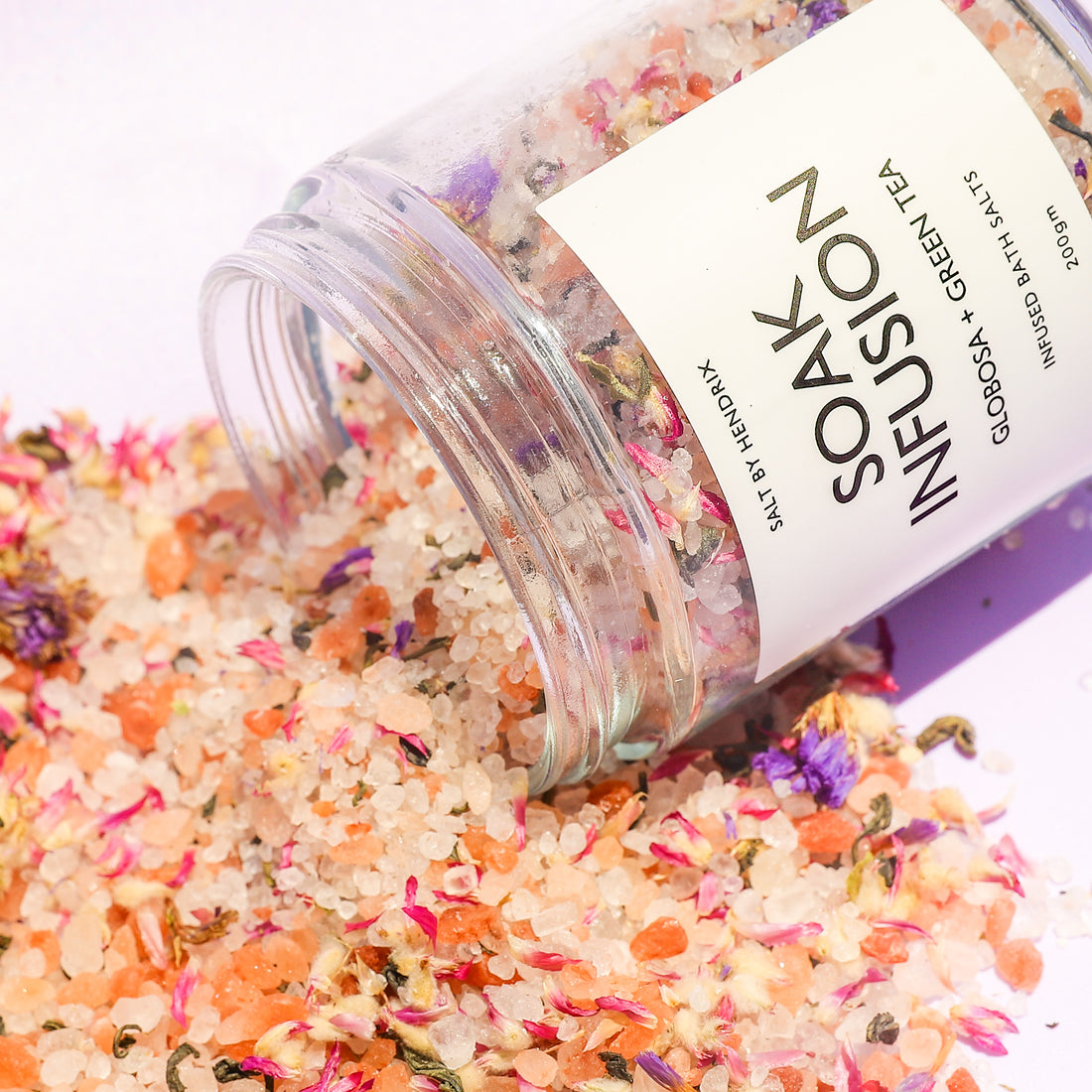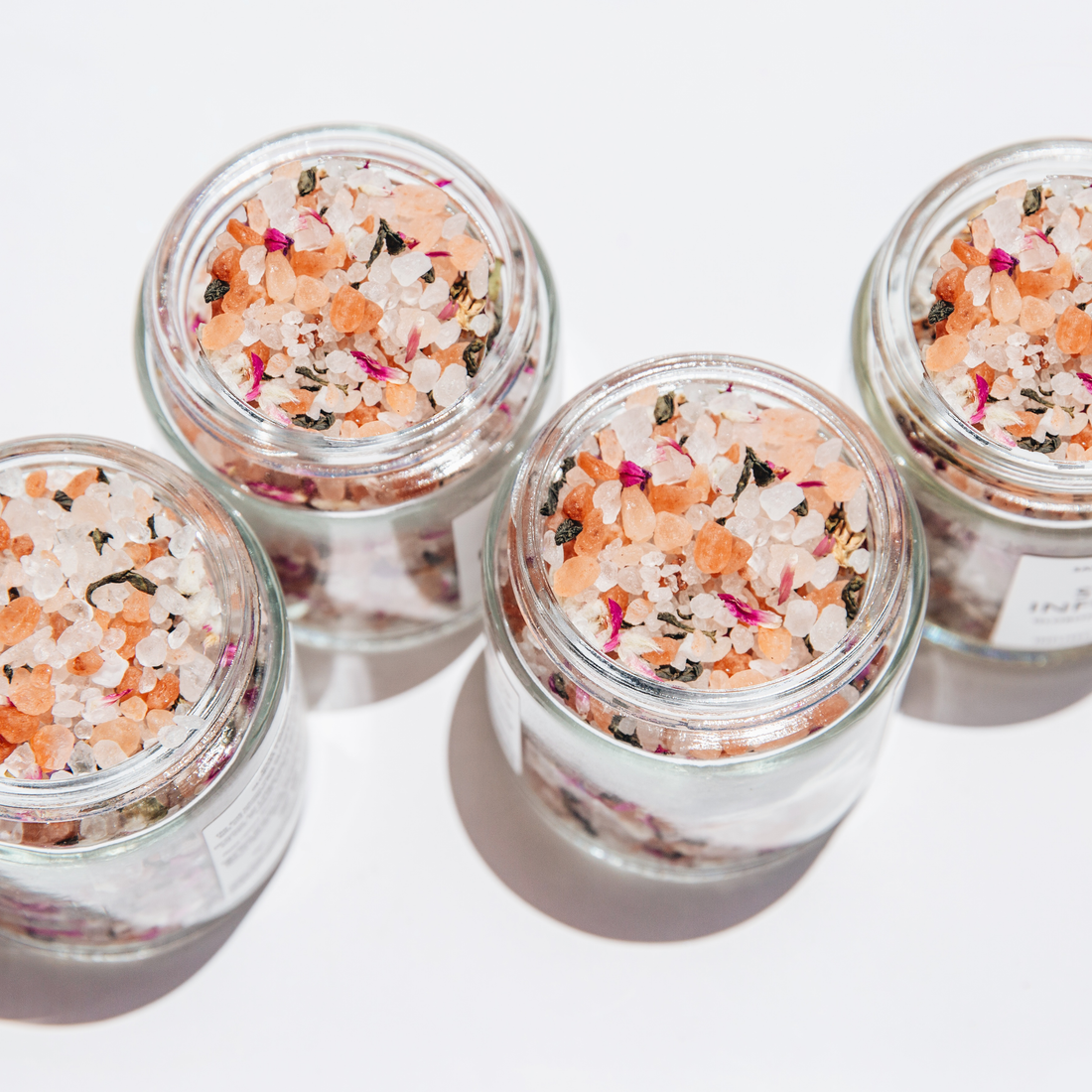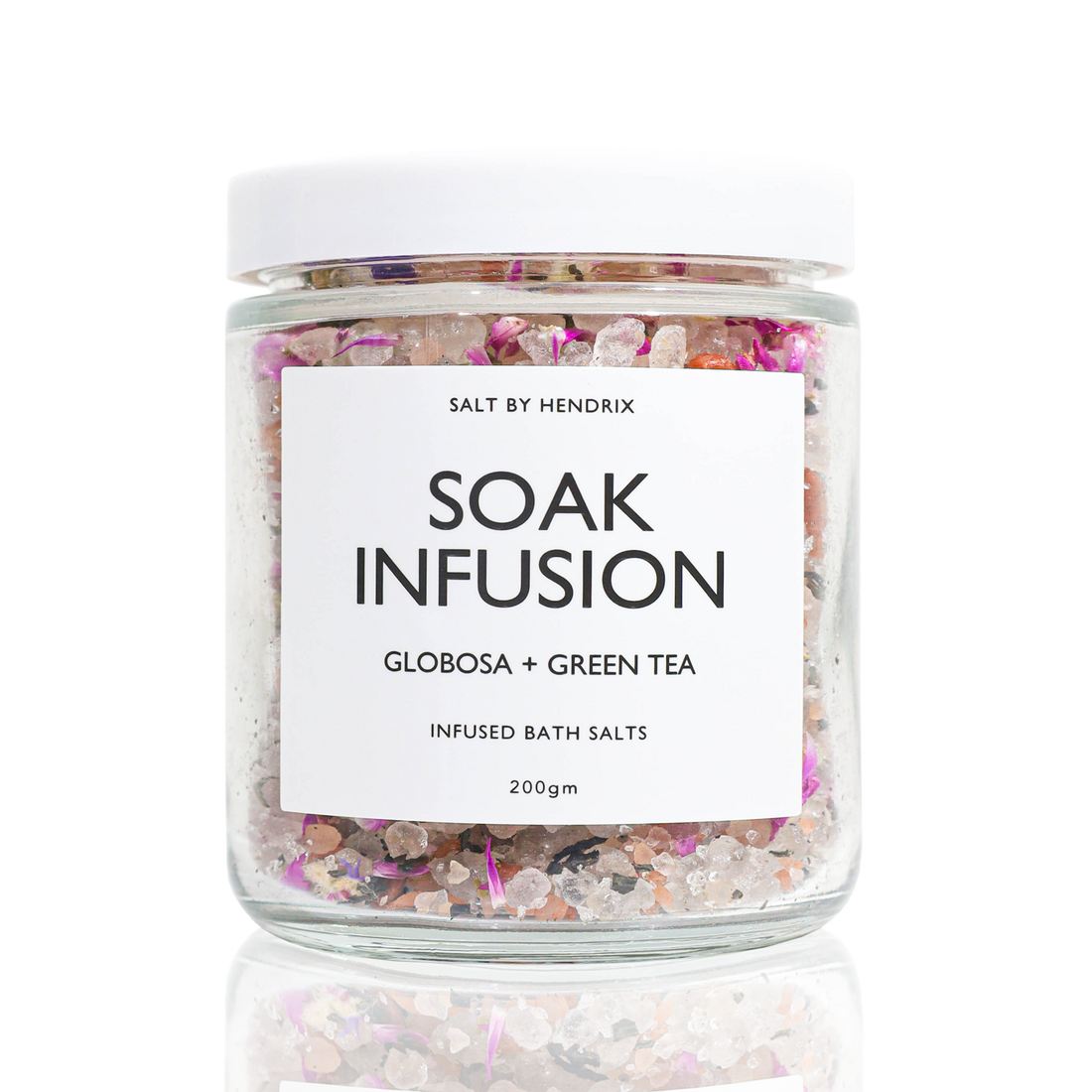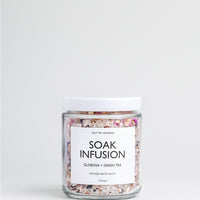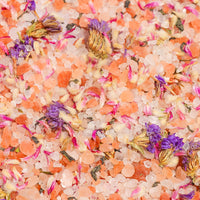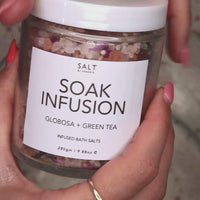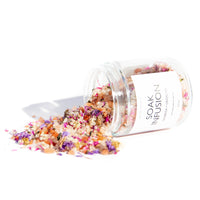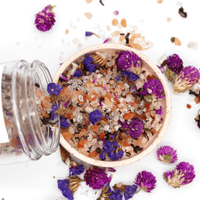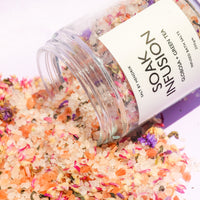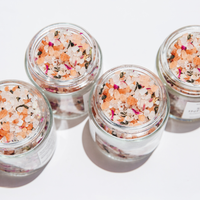 Soak Infusion - Globosa + Green Tea
Soak up some much-needed R&R with Soak Infusion. Enjoy some time to yourself with our luxe soaking goodness.
The How-To: Add 2 tablespoons stellar salt to a warm bath. Sit back, relax and enjoy the powers of our antioxidant rich, multi-salt Bath Soak. Please remove flowers from the bath prior to releasing water. Do not allow water to come into contact with the contents .

Please note: If Pregnant or Breast Feeding, always check with your Practitioner if this product is suitable for use.
Himalayan Pink Salt
Dead Sea Salt
Green Tea
Dead Sea Salt, Sodium Chloride (Himalayan Pink Salt),Camelia Sinensis (Green Tea)*, Gomphrena Globosa Flowers, Myosotis Sylvatica (Myosotis Flowers).*Denotes Certified Organic.
All types.

Always thoroughly patch test before use.
You Glow
Show us your SBH Skin.
Share that healthy SBH glow on instagram with a tag or hashtag #SALTBYHENDRIX