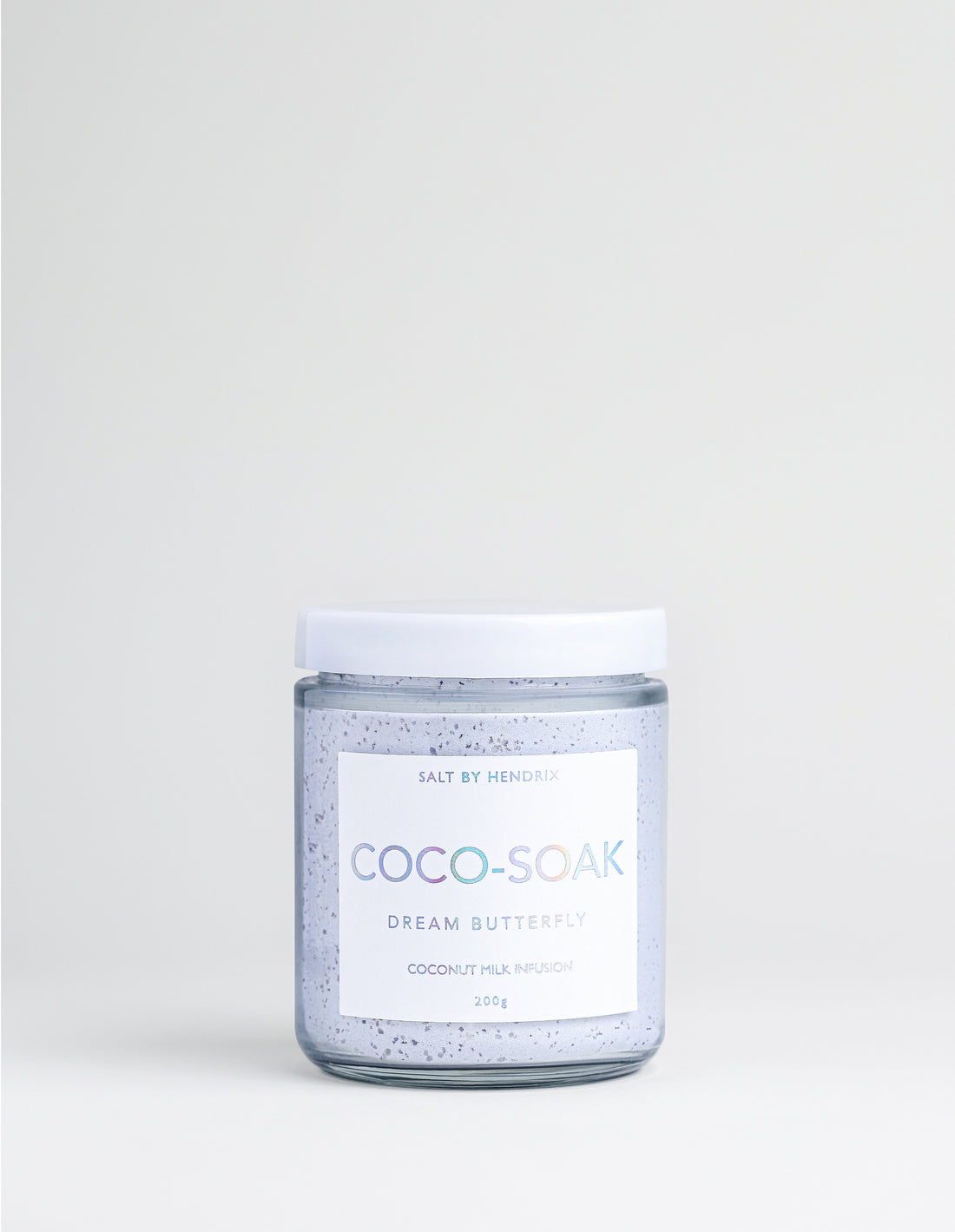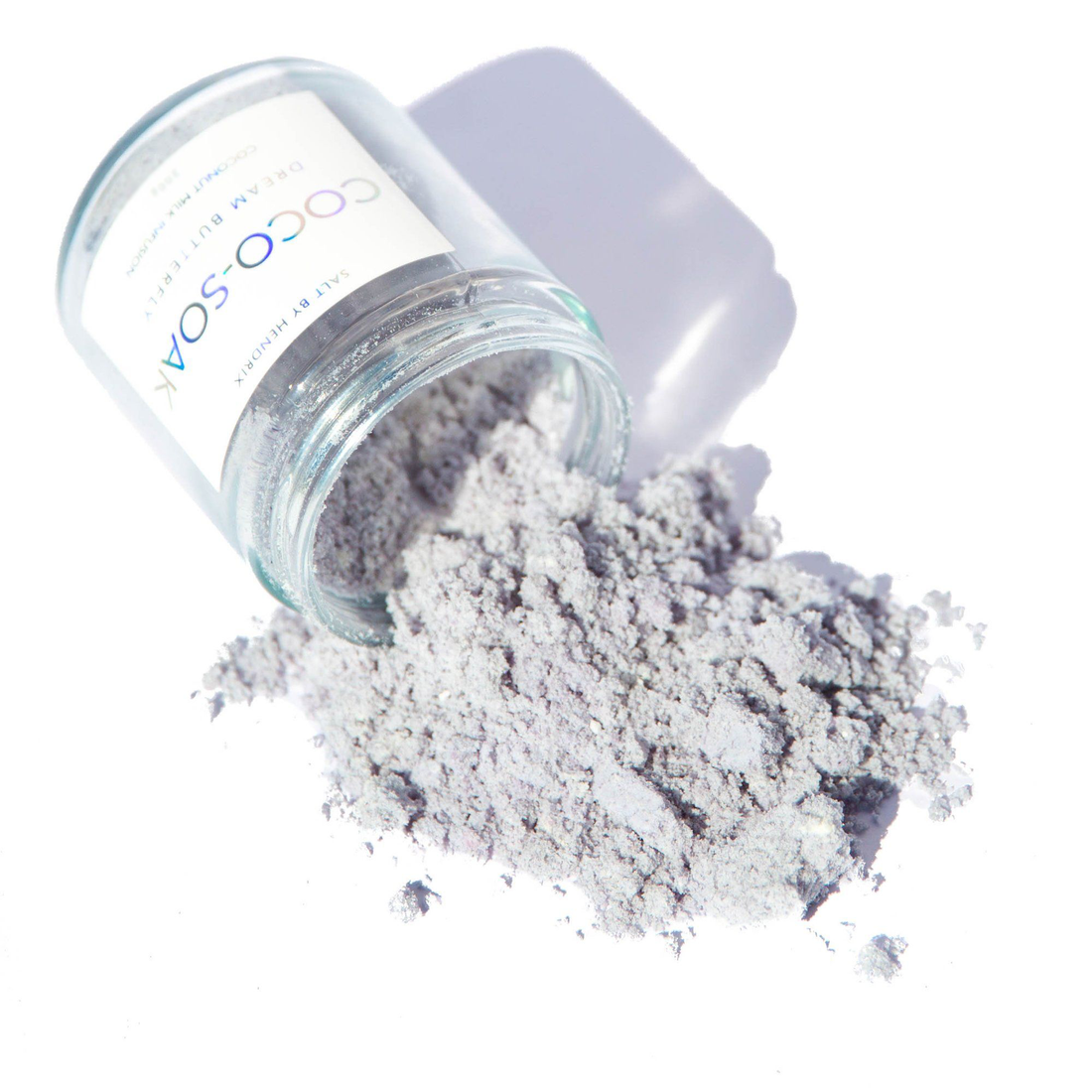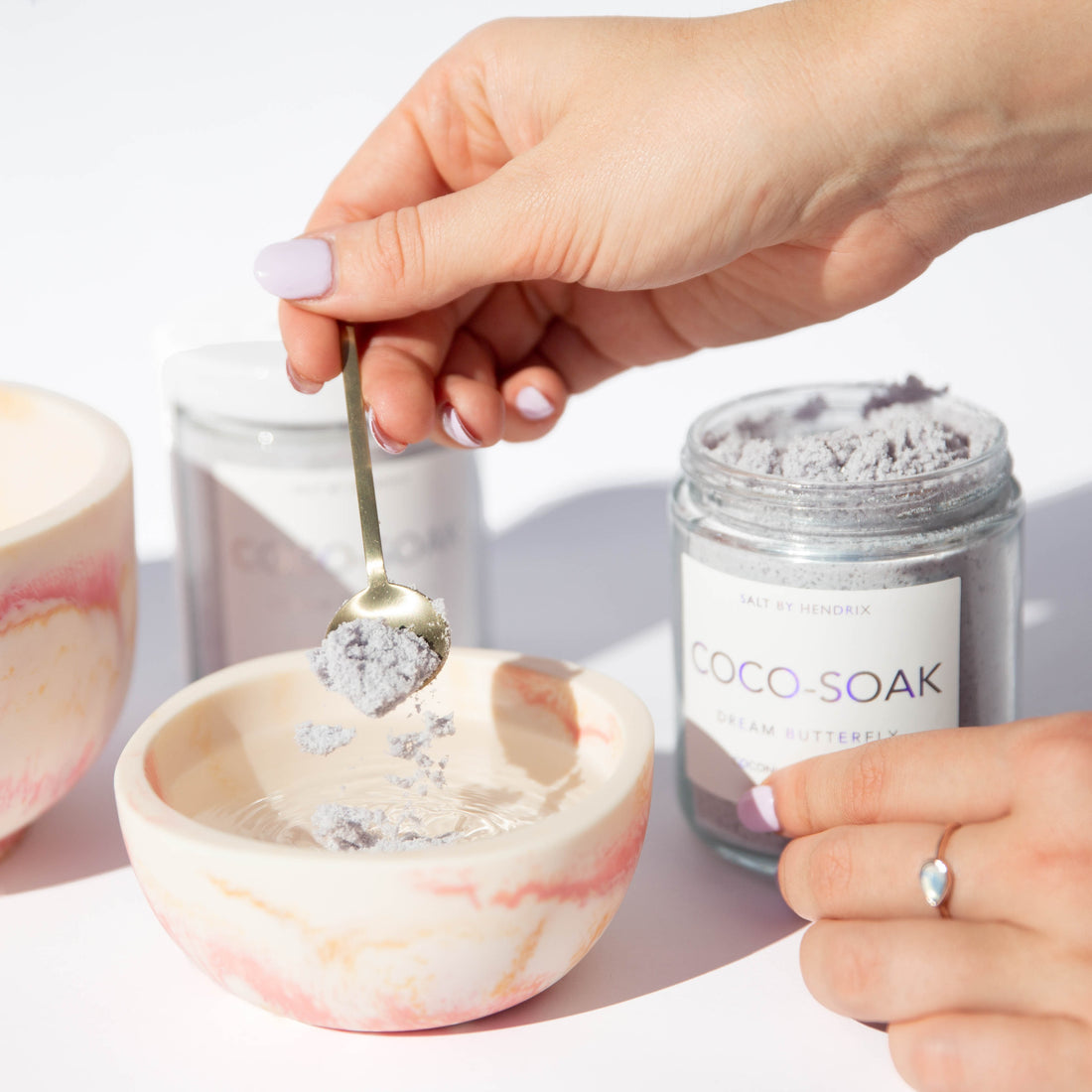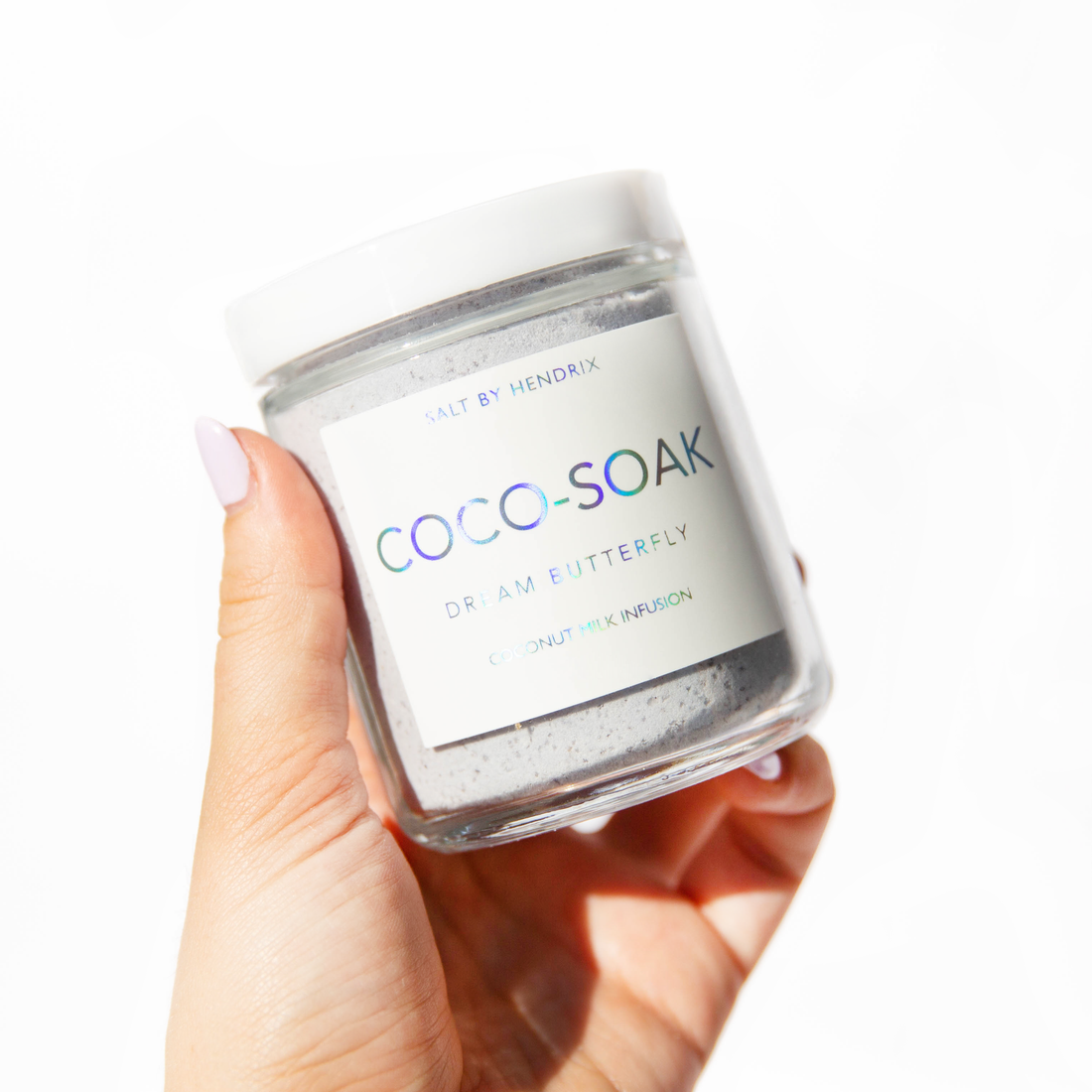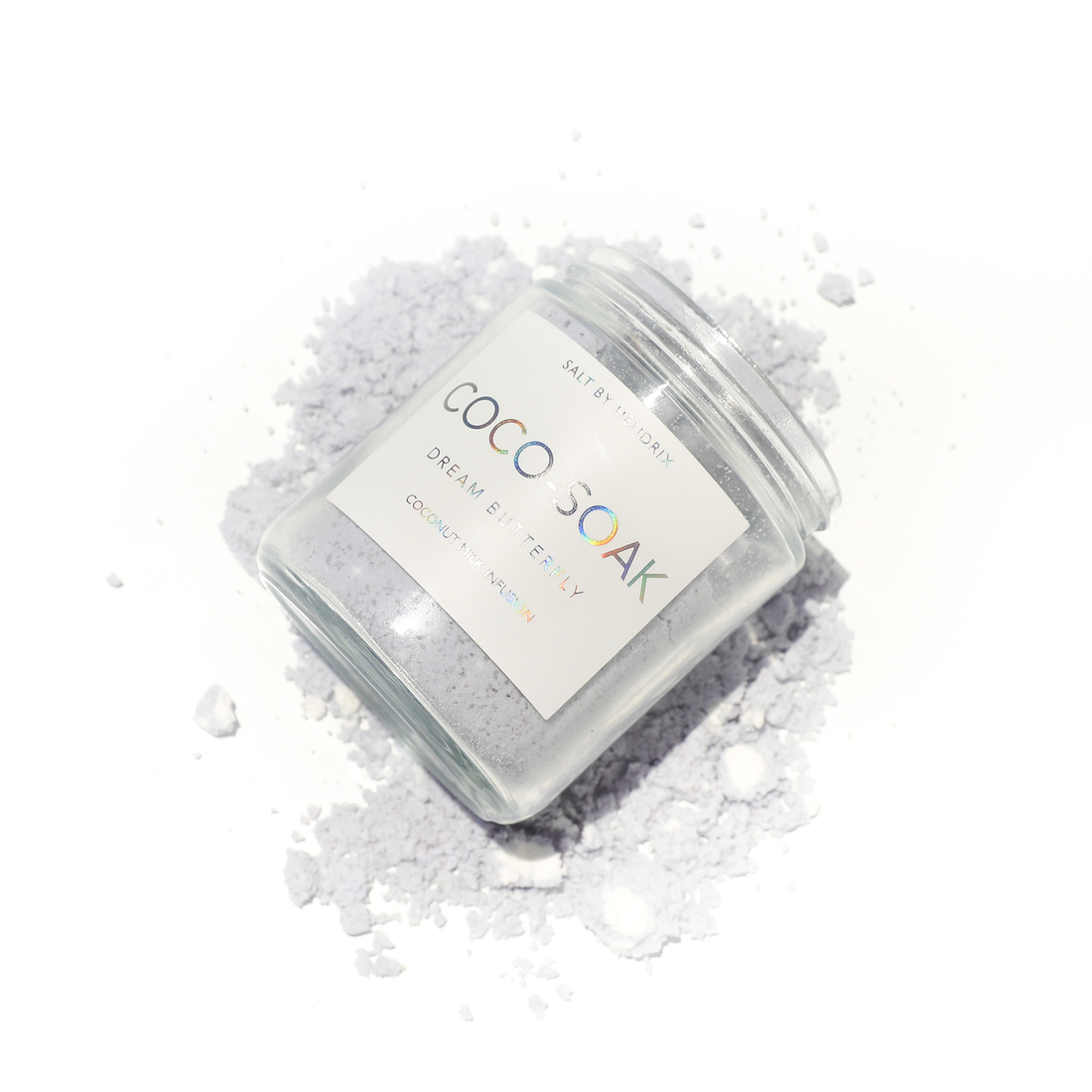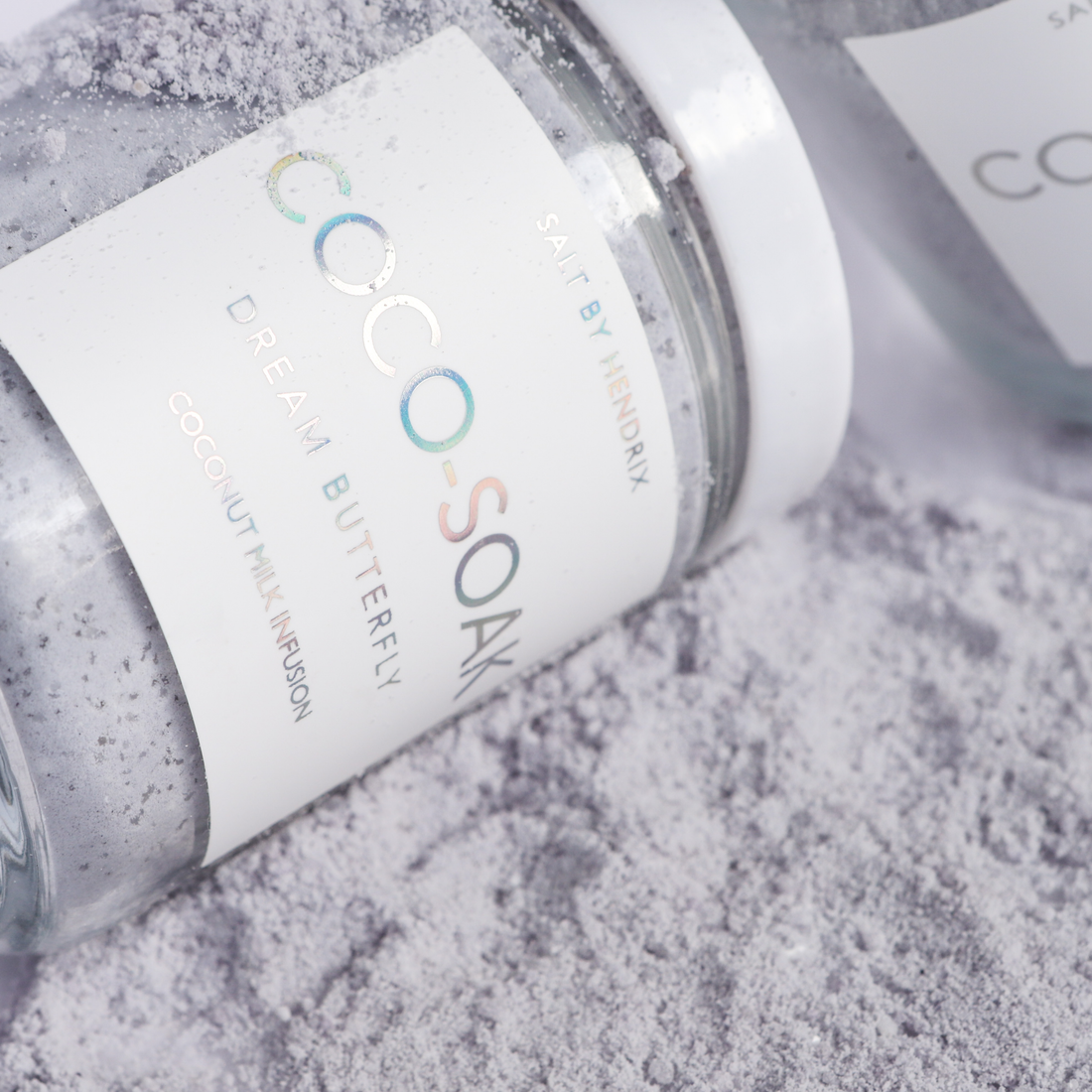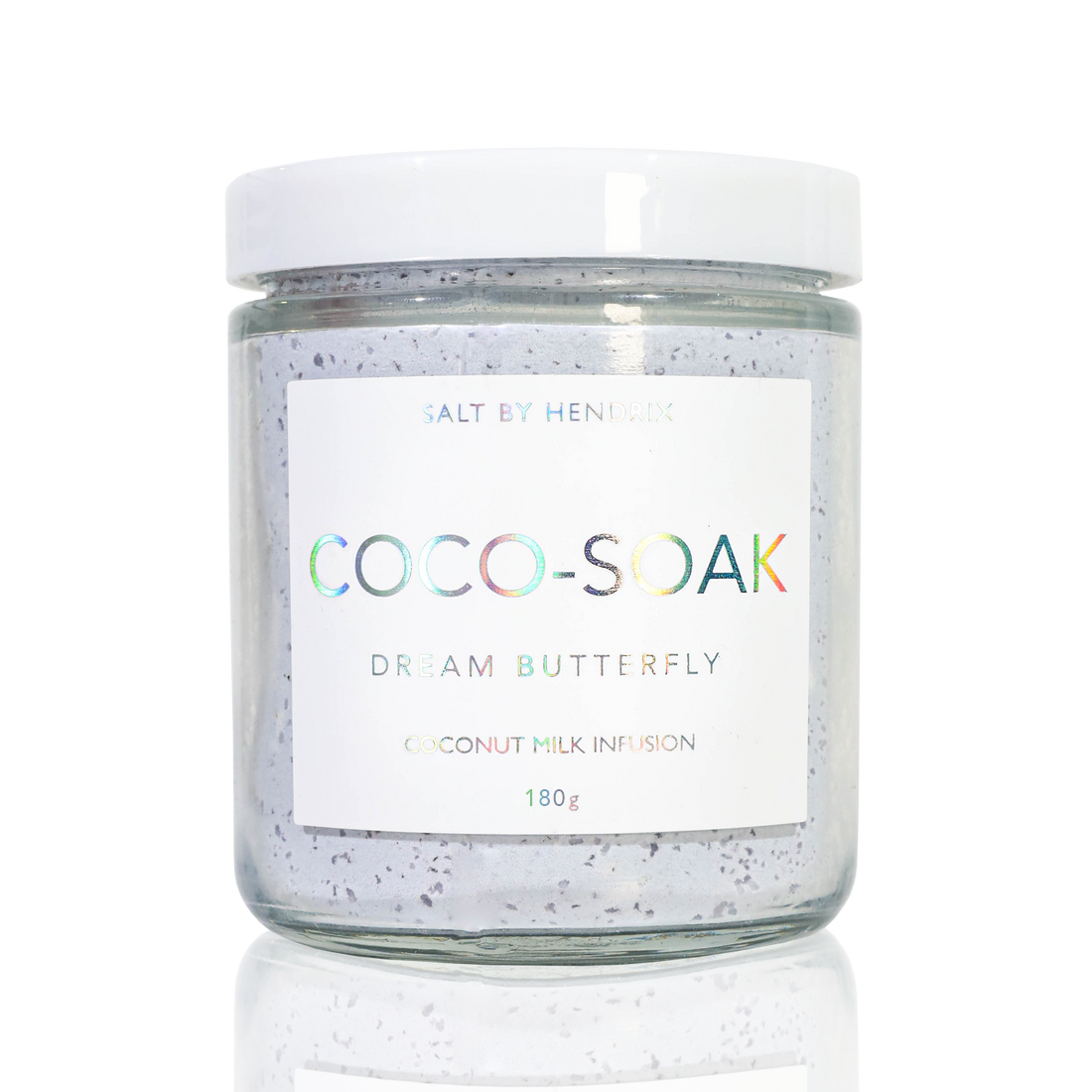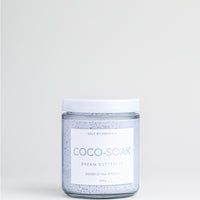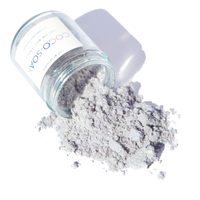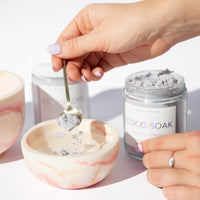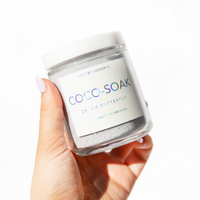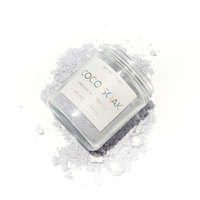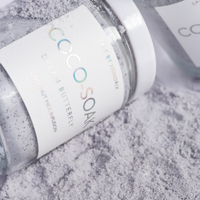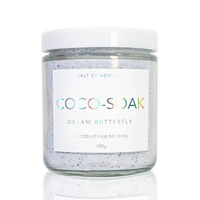 Cocosoak - Dream Butterfly
Meet COCO SOAK, in DREAM BUTTERFLY. Feel and smell as fresh as Summer with this regenerating, antioxidant + moisture rich bath soak here for only the best of bath time. Harness the powers of Pomegranate, Organic Coconut Milk and dead sea salt for some bath time power hitting.

Organic Coconut Milk has a stellar Vitamin C content and is rich in Amino Acids, this is known to promote skin elasticity and support cleansing with its anti-microbial properties.
Add 1-2 tablespoons of this regenerating, antioxidant babe to a warm bath. Sit back + enjoy.

For extra exfoliation and nourishment, gently buff a paste of Coco soak into the skin. Remove with warm water.

Please note: If Pregnant or Breast Feeding, always check with your Practitioner if this product is suitable for use.
Organic Coconut Milk Powder
Blue Butterfly Pea Powder
Dead Sea Salt, Coconut Milk Powder*, Clitoria Ternatea (Blue Butterfly Pea Powder)*, Maltodextrin (plant). * denotes certified organic.
All types.

Always thoroughly patch test before use.
You Glow
Show us your SBH Skin.
Share that healthy SBH glow on instagram with a tag or hashtag #SALTBYHENDRIX