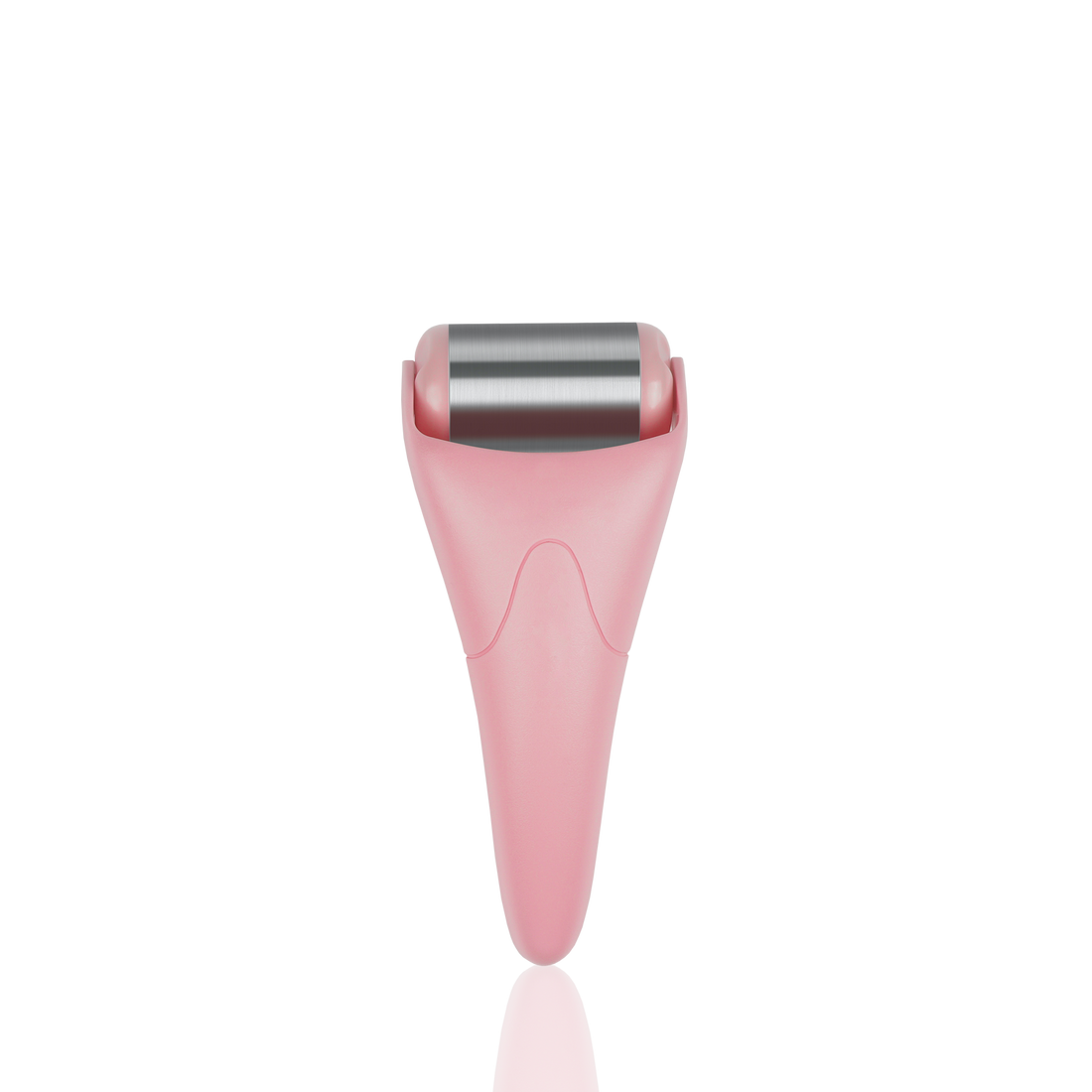 The Cool Babe Face Roller is the ultimate cool-girl of beauty tools; store her in the freezer for use on the face, eye area, neck or décolletage. Designed to assist with redness, inflammation, fluid build-up and anywhere else that needs a chill pill; this Babe will be your bestie in supporting a soothed, radiant complexion.
It's Glow Time: Whip out Cool Babe any time of the day in your AM + PM routines. (We love her best in the morning to assist with de-puffing!)

The How-To: After leaving Cool Babe in the freezer until she's nice and icy, apply your fave SBH face oil or serum to your clean and dry face, neck and décolletage. Starting at the jawline, tenderly massage Cool Babe in an outward direction to assist with puffiness and soothing across the face, neck and décolletage.

Is she The One for you? This Babe works her magic on anyone, and everyone so get rolling!

Level up the cool-girl radiance by applying Mermaid Oil as a dewy start to your rolling routine. This omega-rich facial oil is designed to support a hydrated and balanced complexion, inside and out. (She also makes the perfect base under make-up!)
Our Cool Babe Face Roller is made using stainless steel and plastic.


Puffy - Ice massage aims to reduce fluid buildup to help calm puffiness.

Inflamed – Just like an ice pack to an injury, Cool Babe aims to cool down inflammation and redness for a soothed and refreshed complexion.

Tired – Ice massage is known to kickstart blood vessels to contract for a more firm and refreshed complexion.
GET SOCIAL
#SALTBYHENDRIX
You Glow.
Show us your SBH Skin.
Share that gorgeous glow on Insta with a tag or hashtag #SALTBYHENDRIX